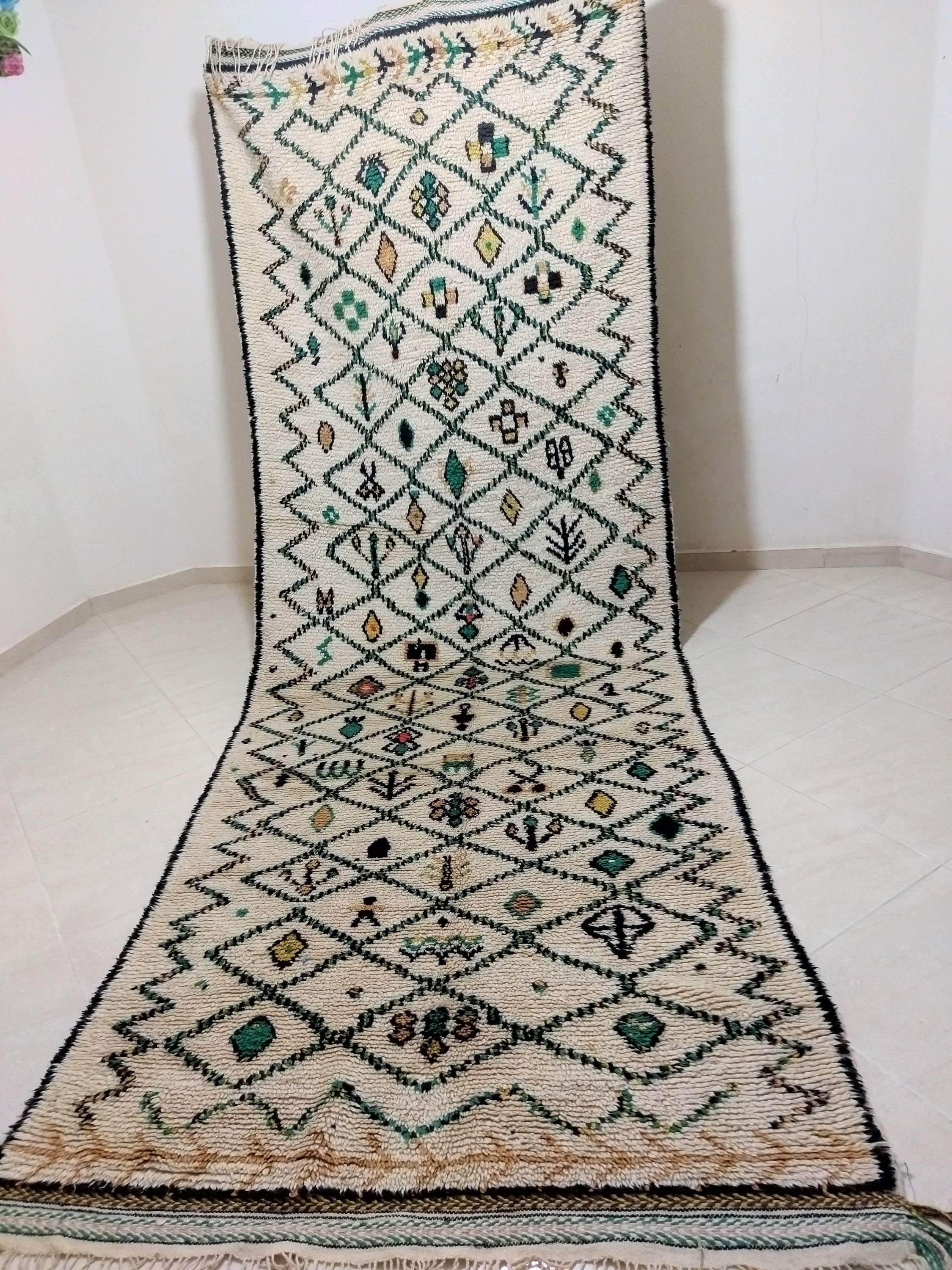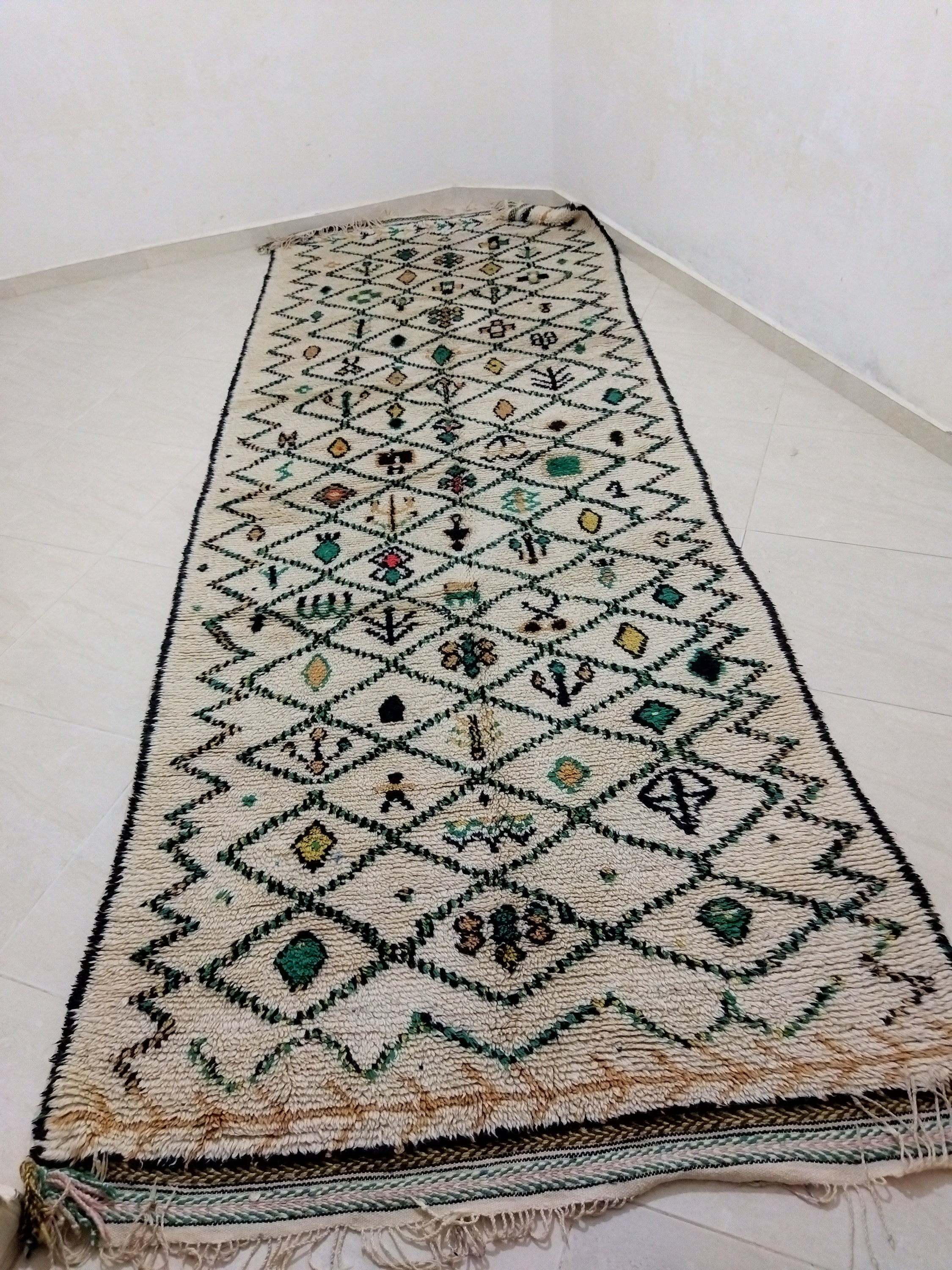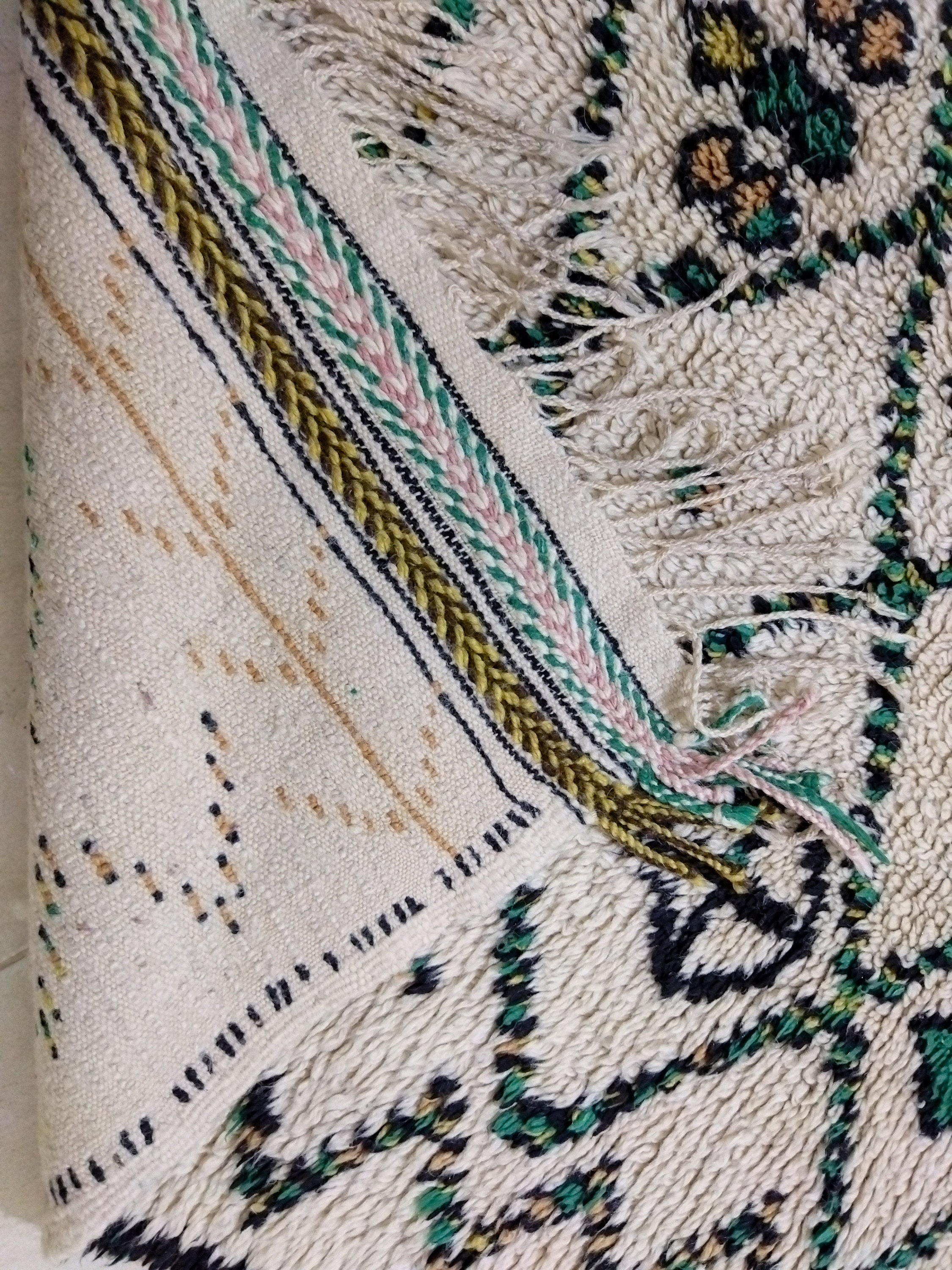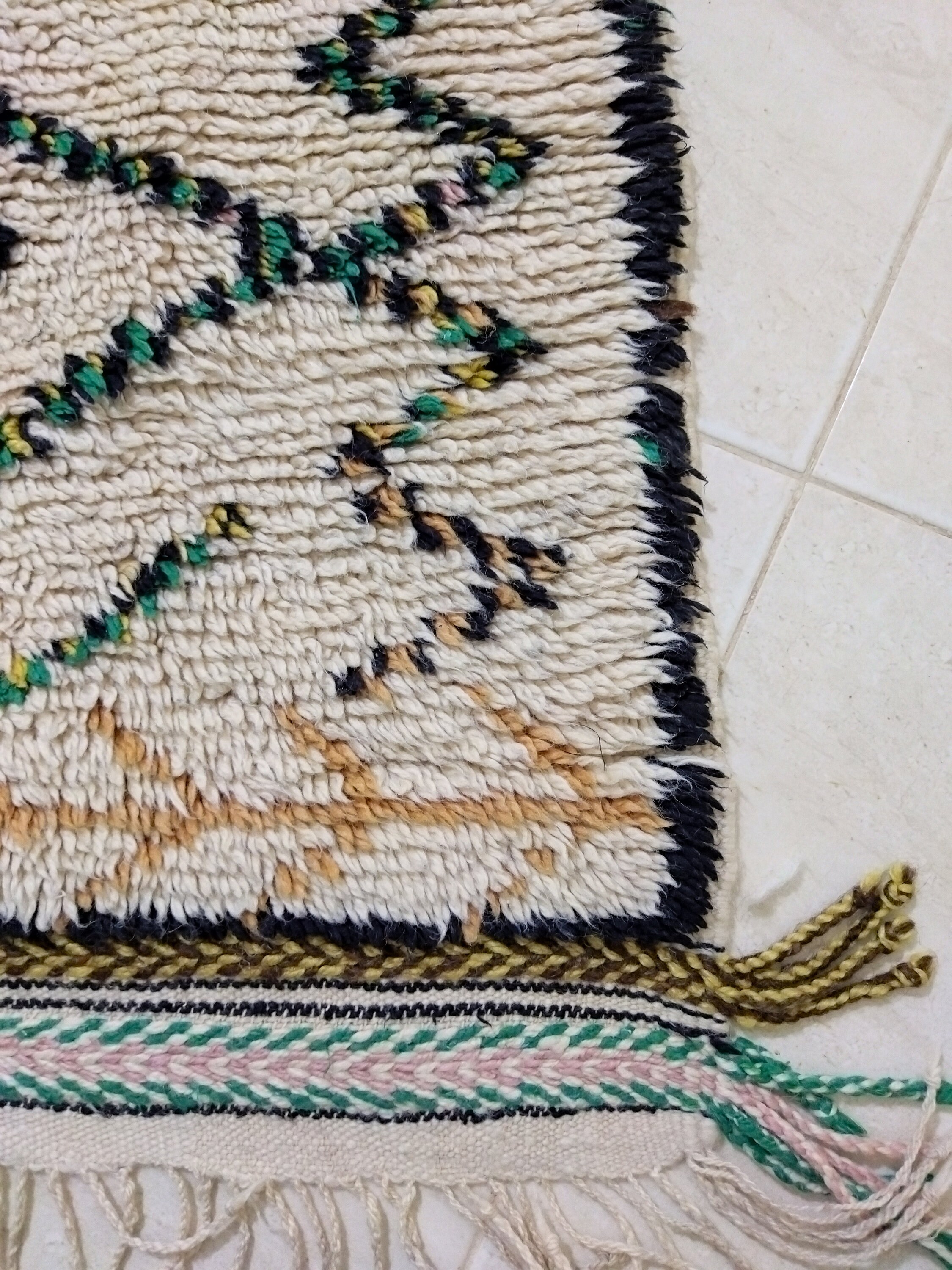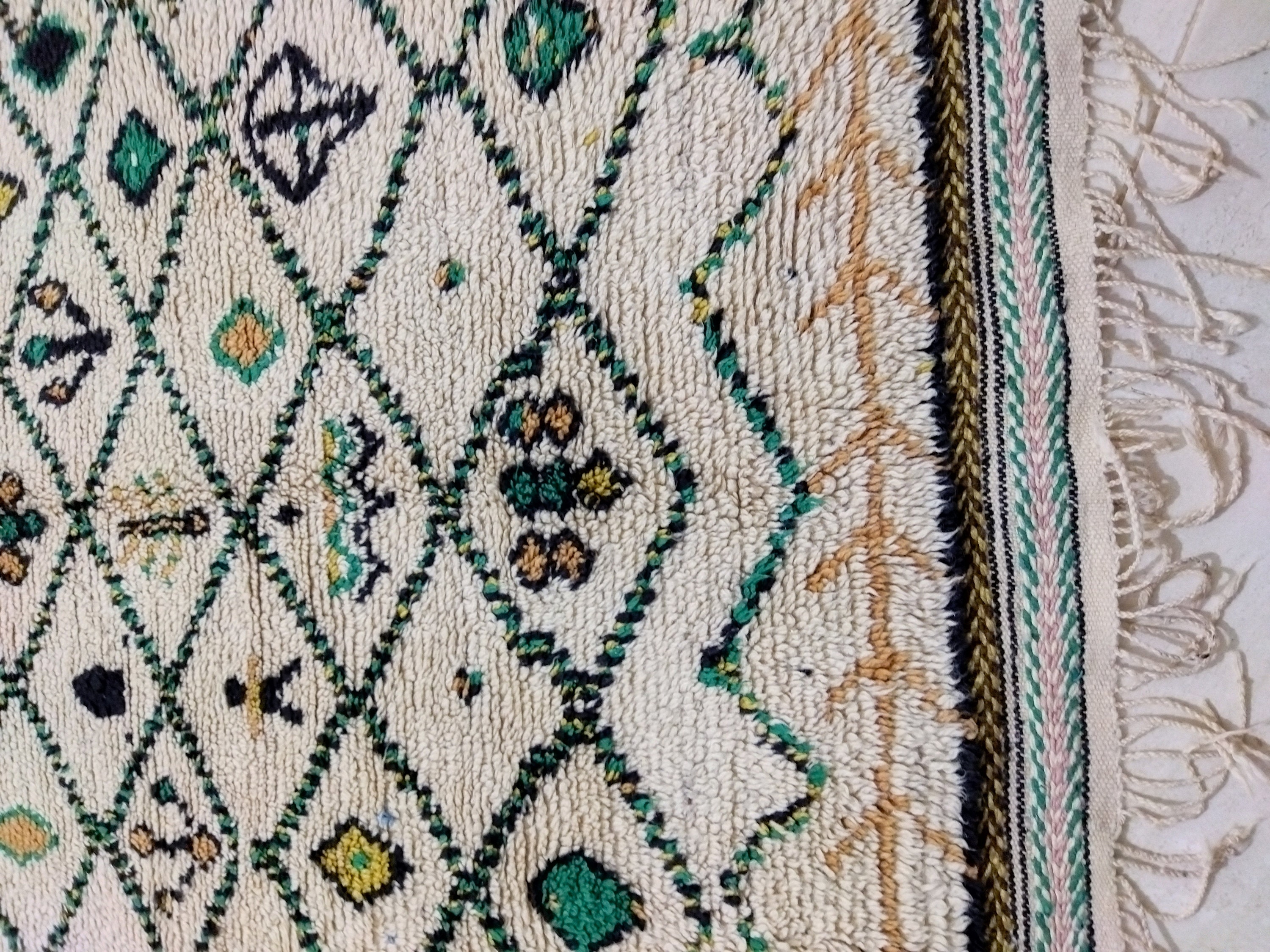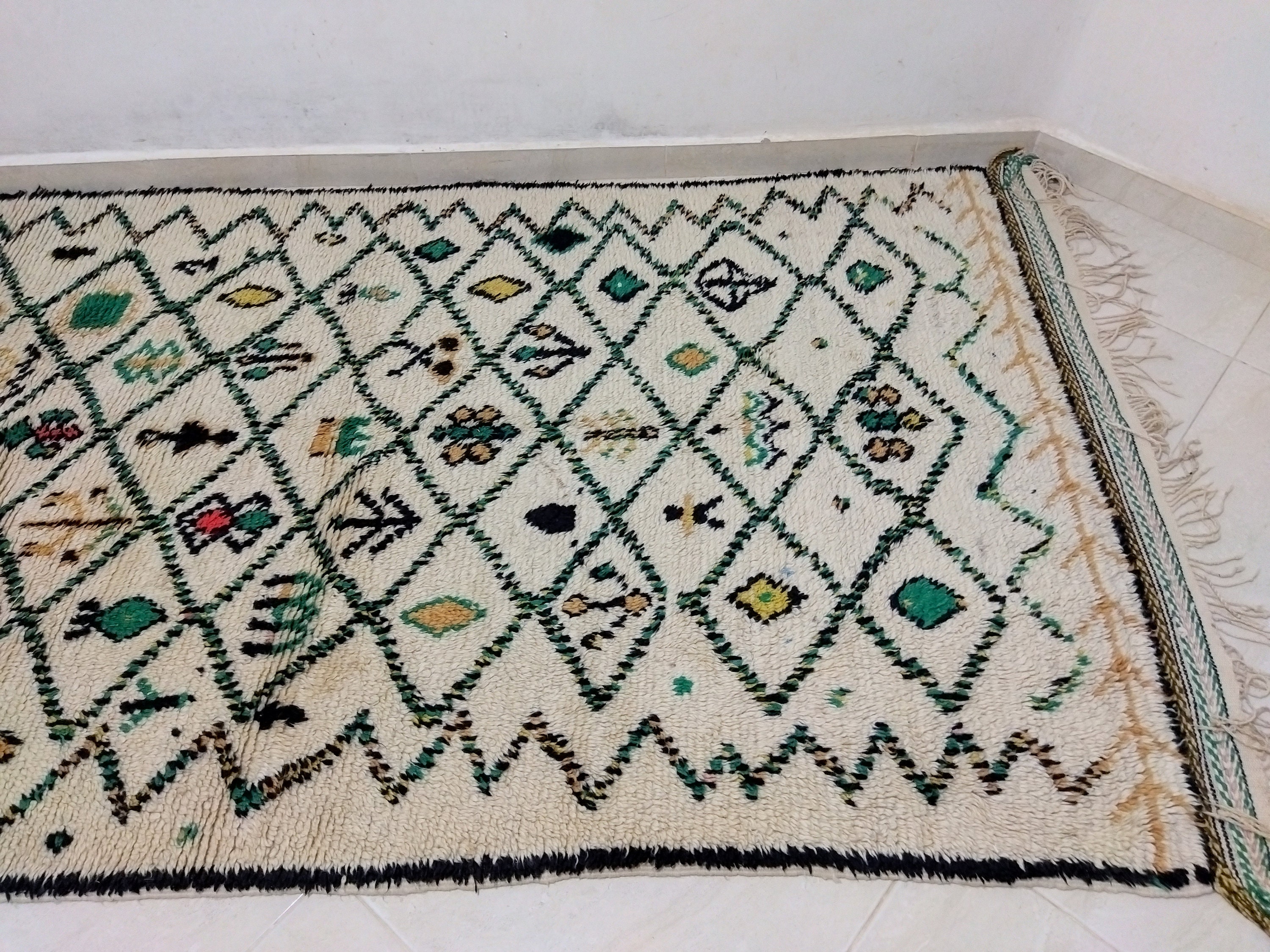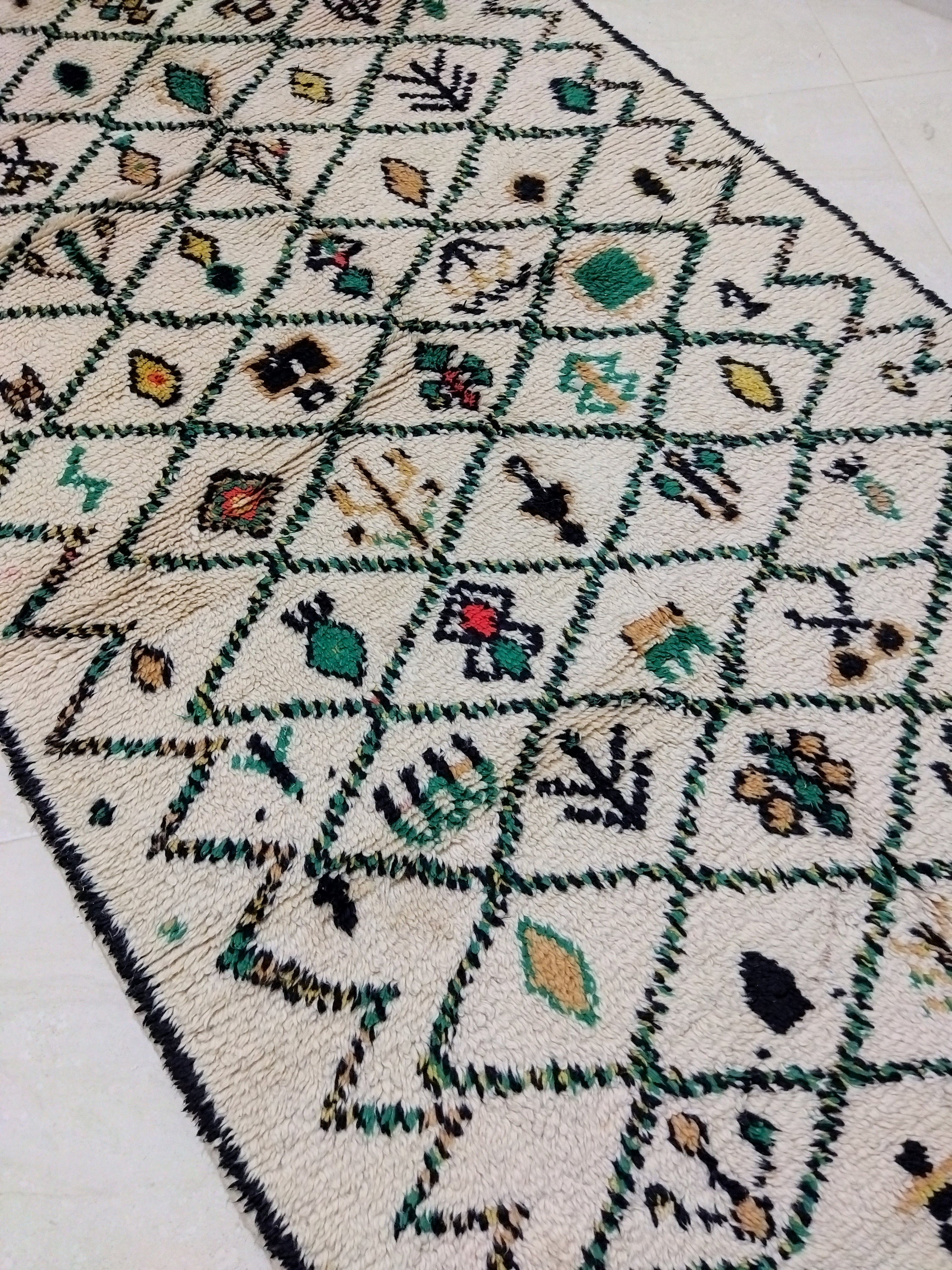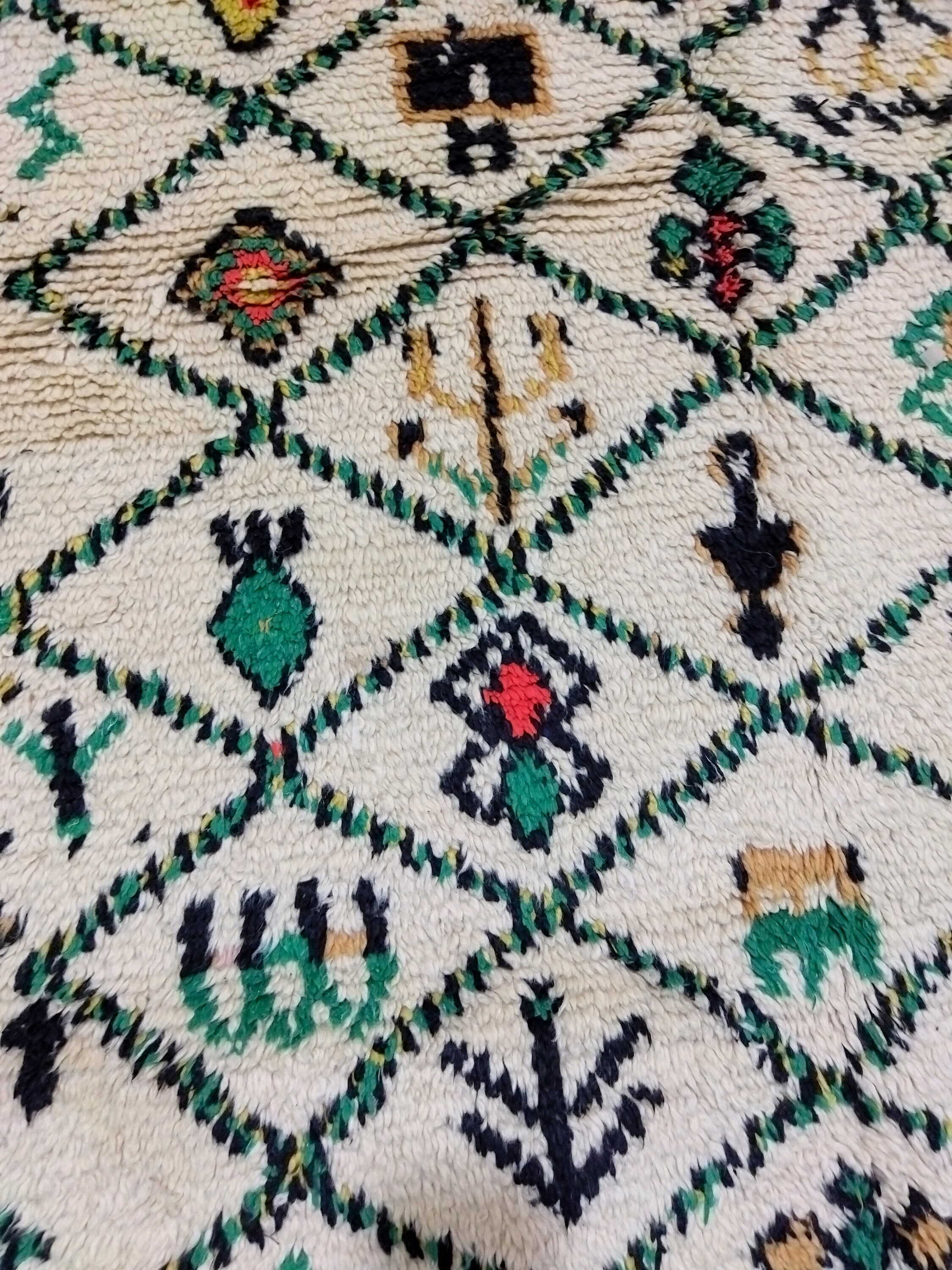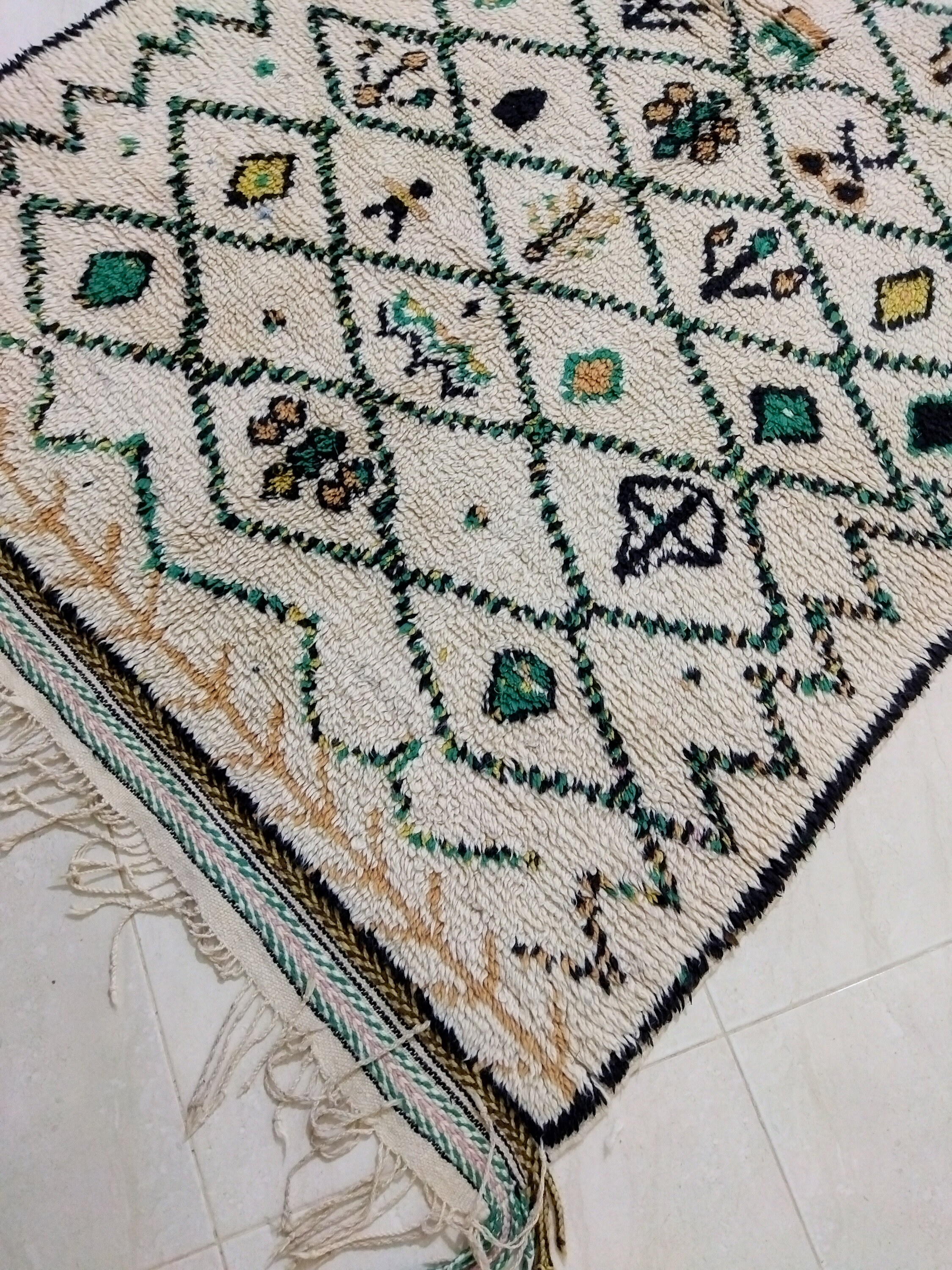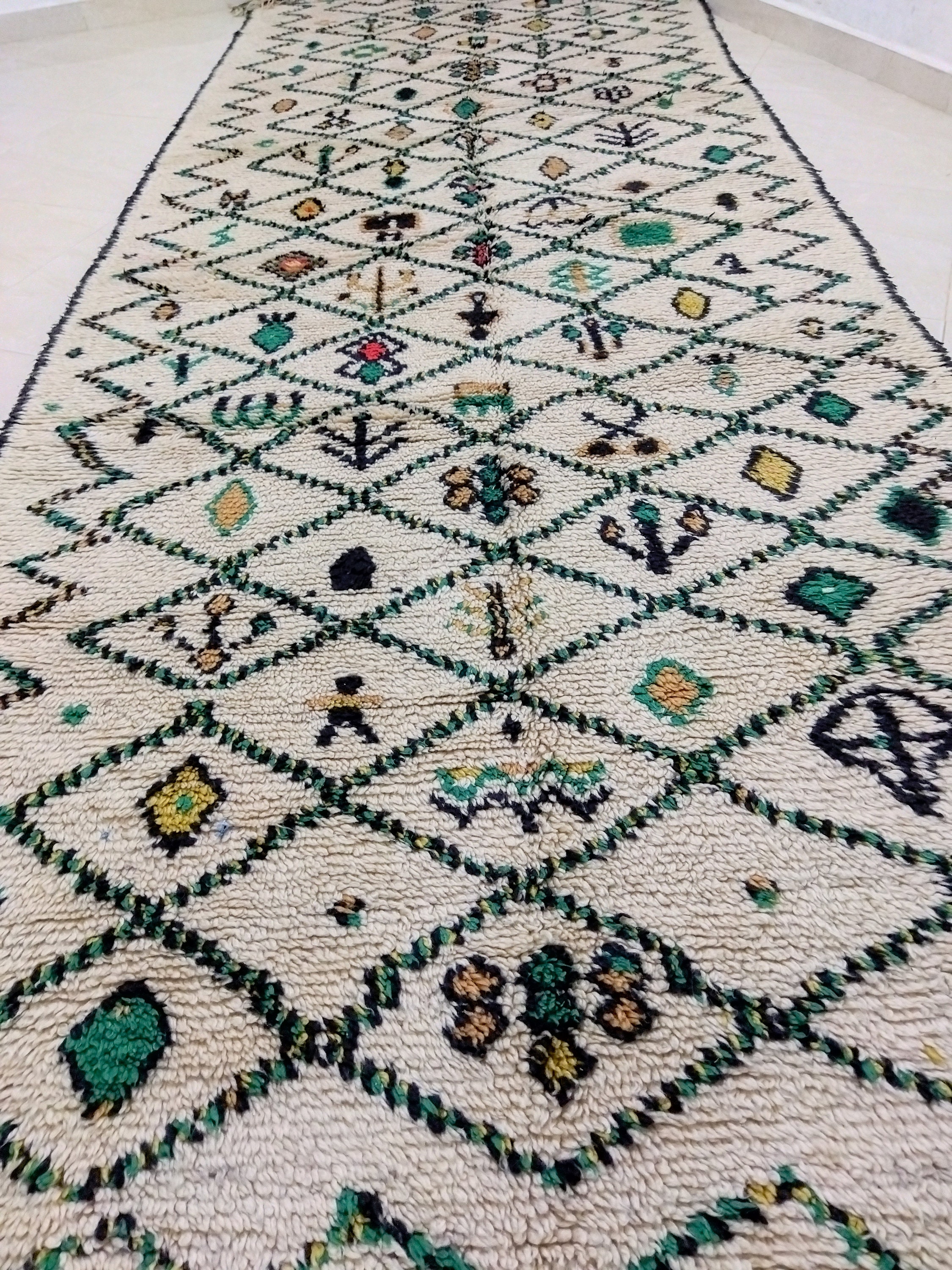 An old and long imitation carpet for use at the entrance to the house, Old Moroccan carpet, old style carpet.
An old Berber carpet woven from natural wool and dyed with natural dyeing, with an average life span of about 40 years or more.
A long carpet that fits the entrance to the house and is decorated with different colors and shapes inspired by nature, created by professional women who weave traditional carpets in the Ait Bouli region, Azilal Province, Morocco.
Dimensions
length : 376
width : 135
If you are a fan of old traditional carpets and are looking for a carpet with these specifications for the entrance to your home, then this carpet suits you perfectly, do not hesitate to contact us.