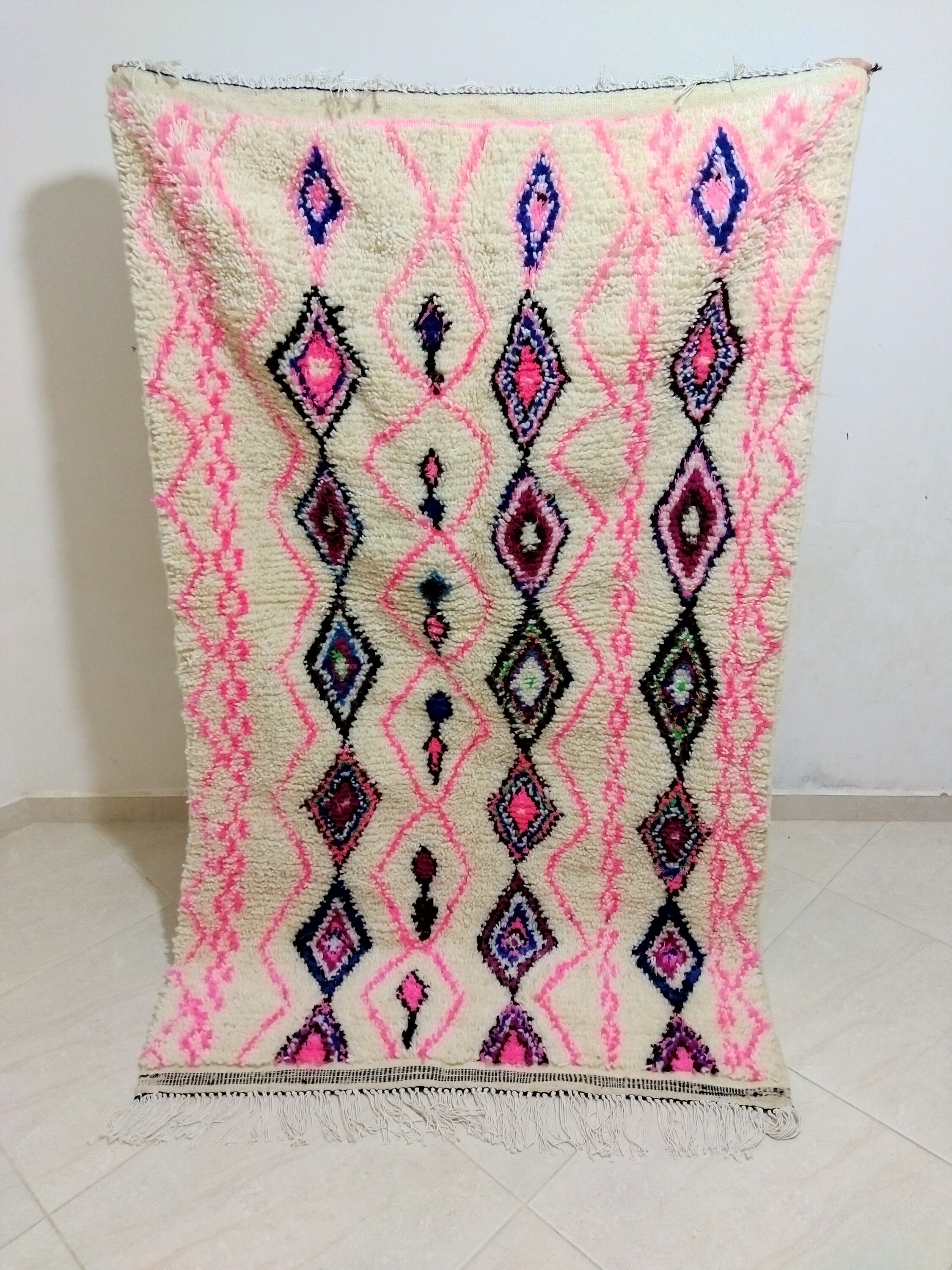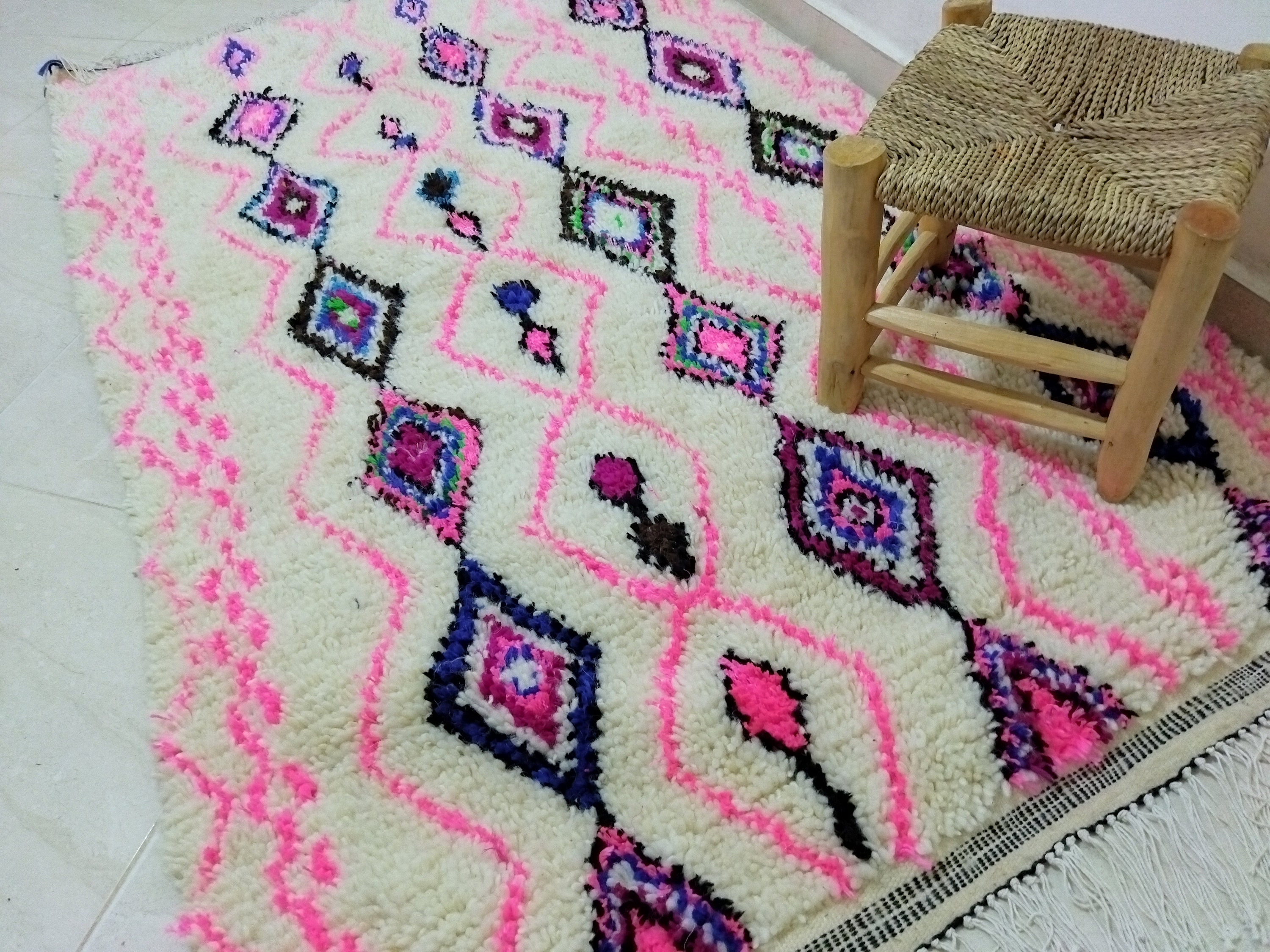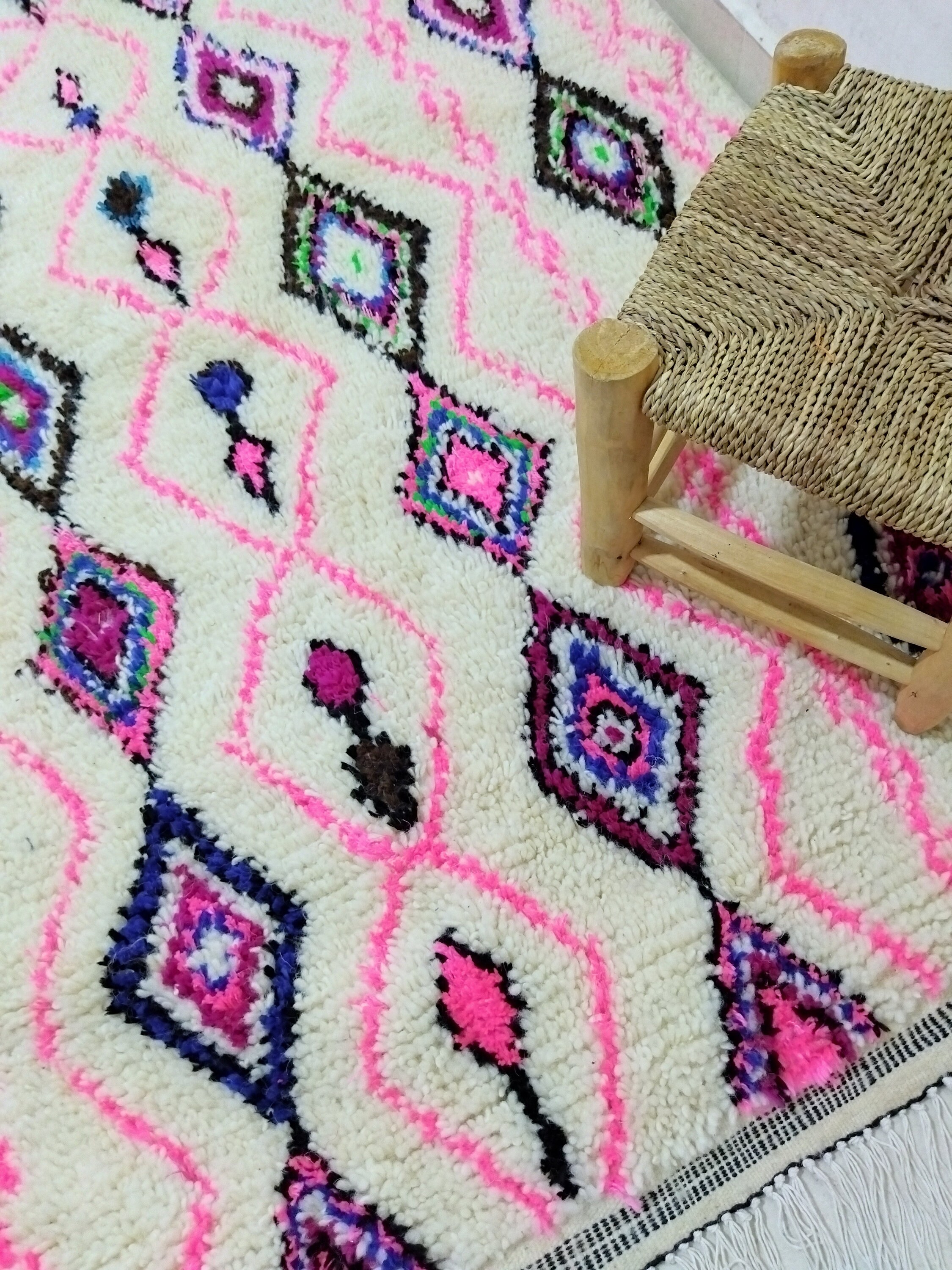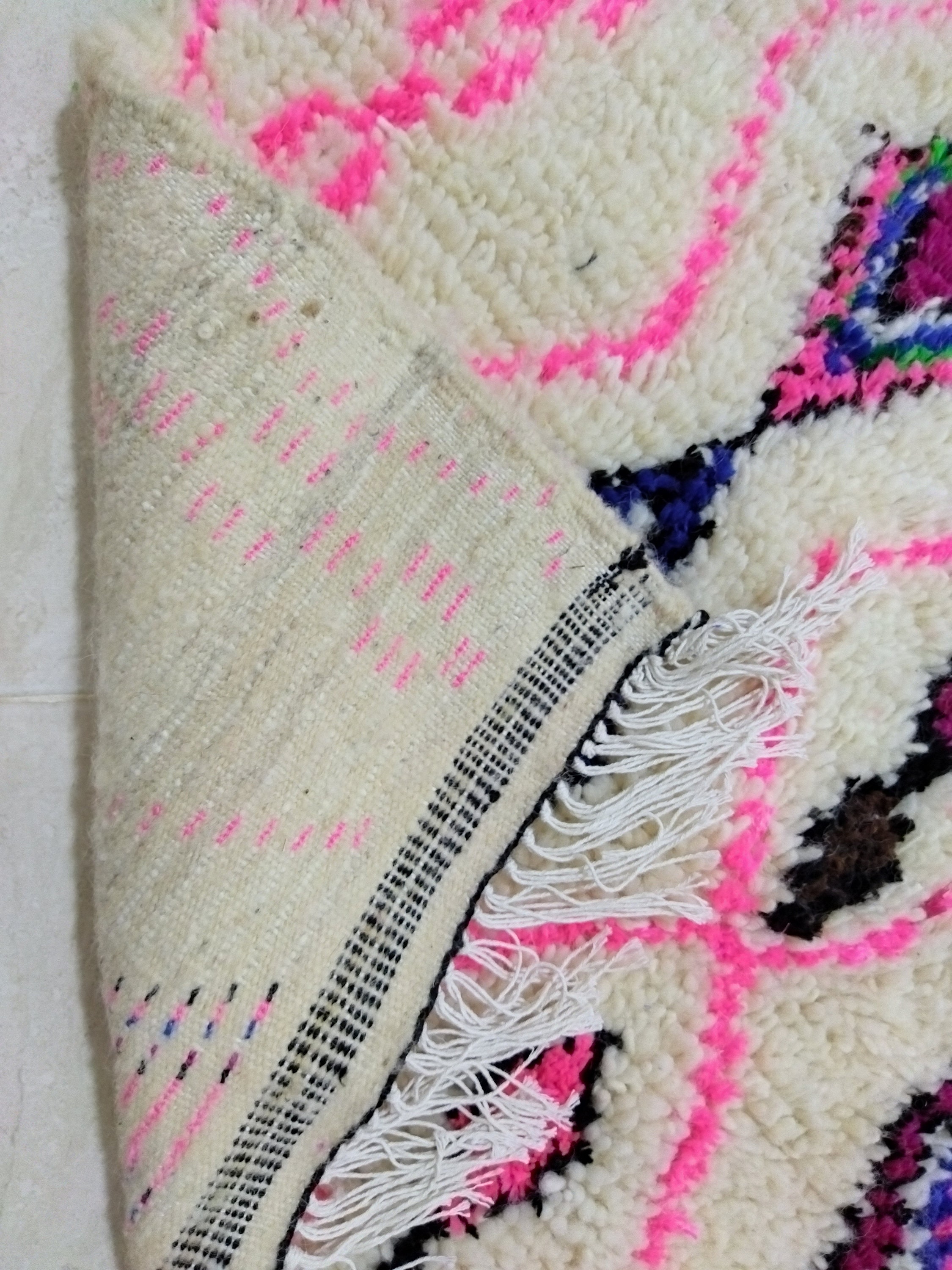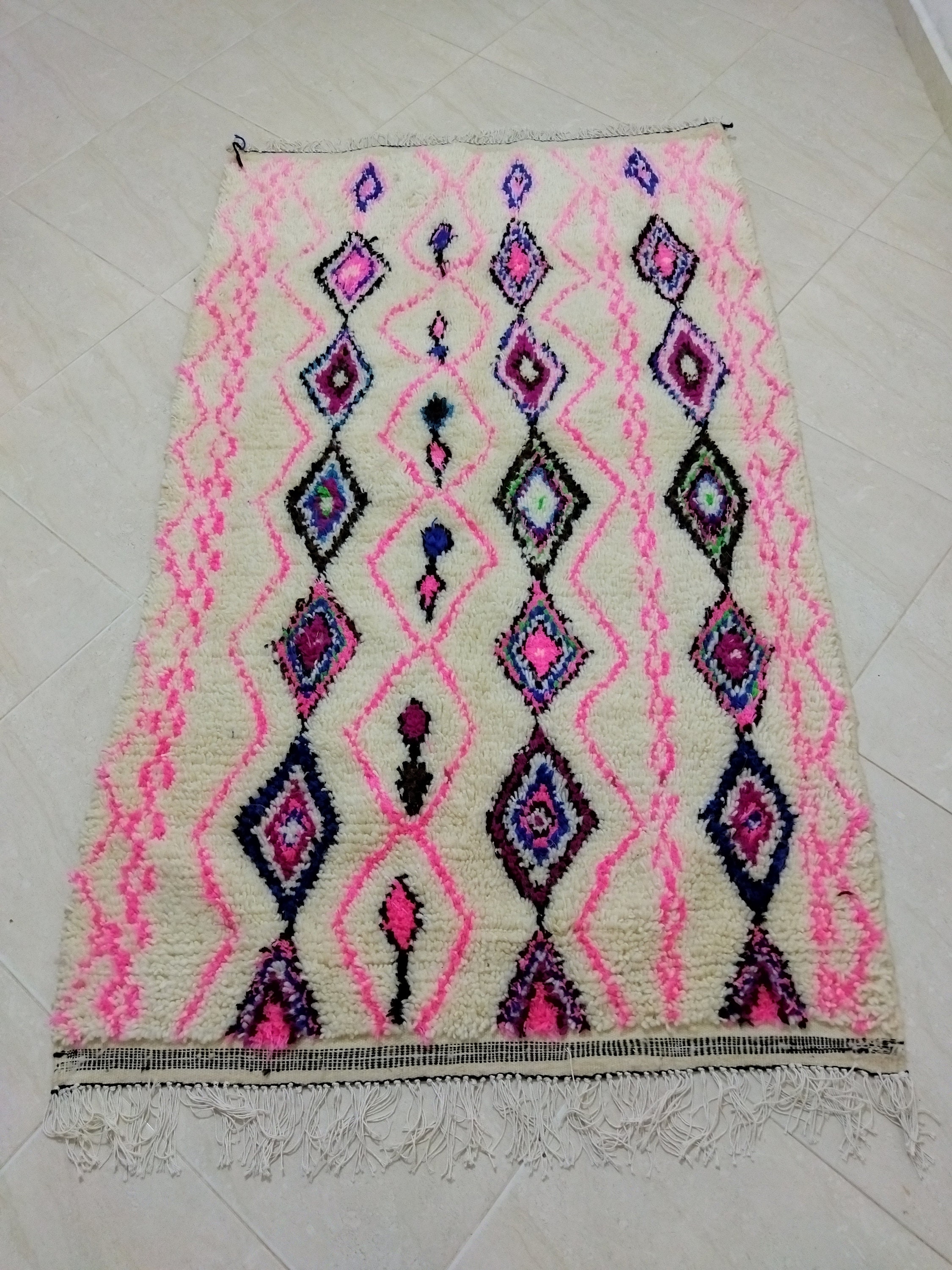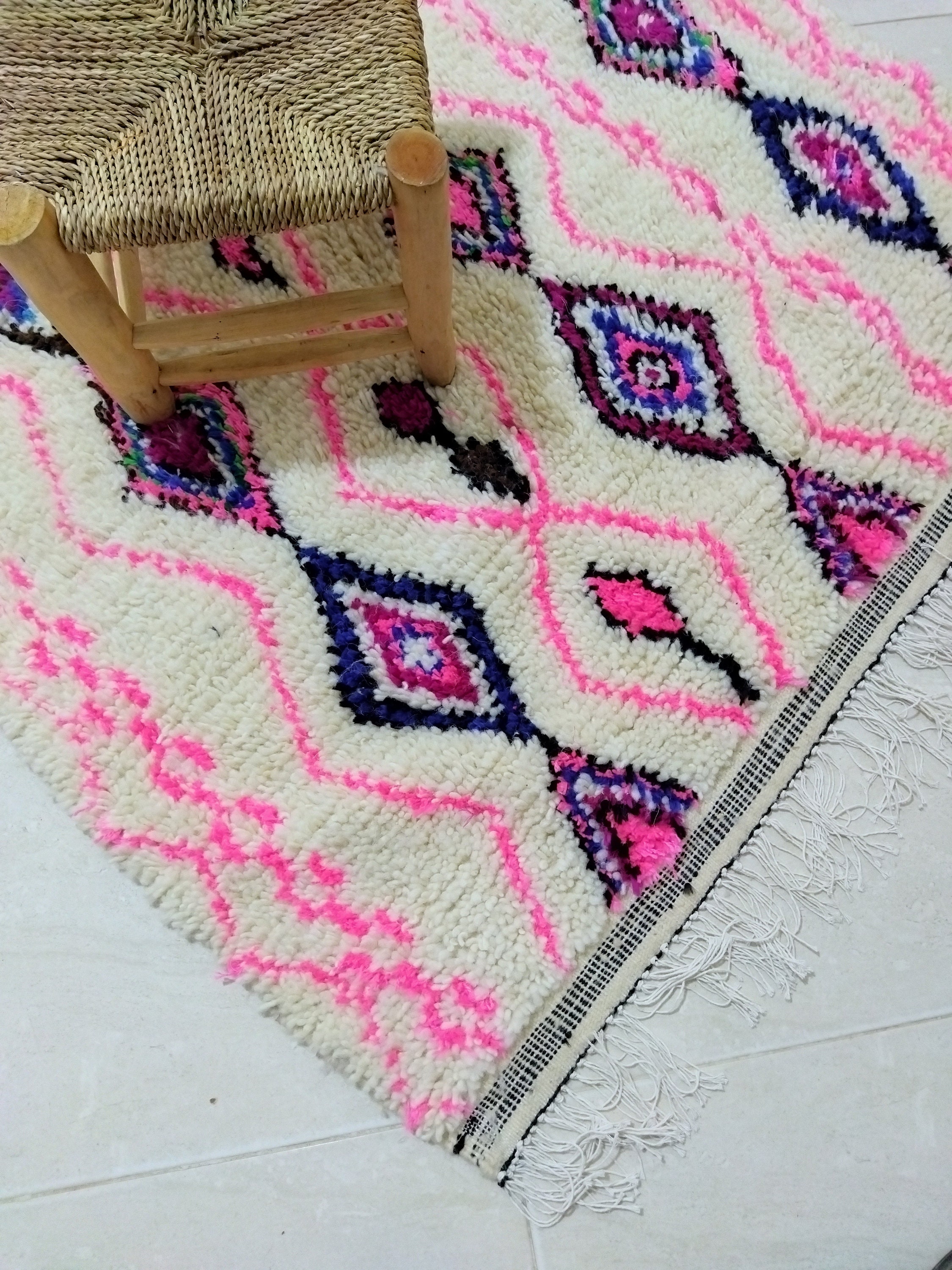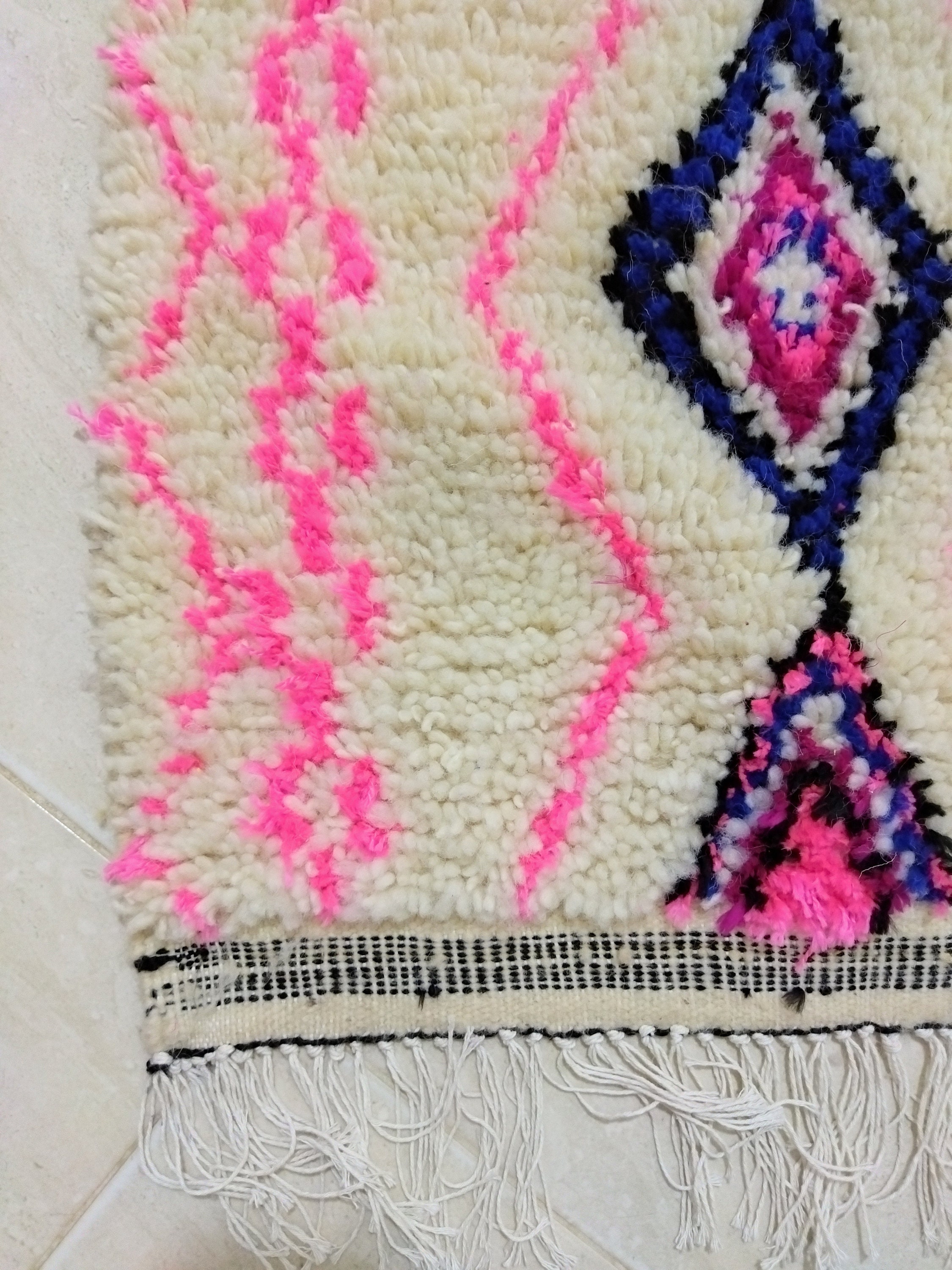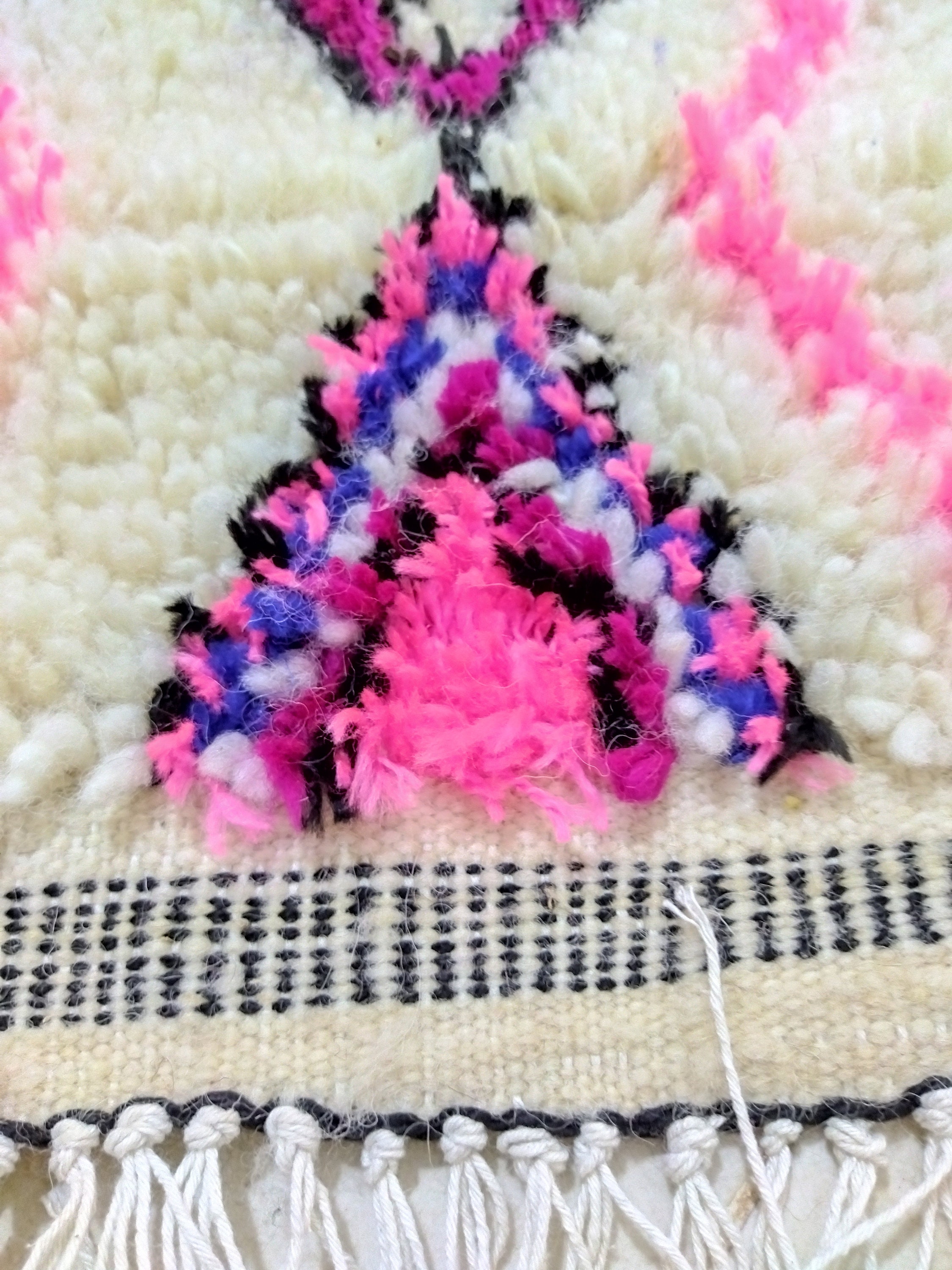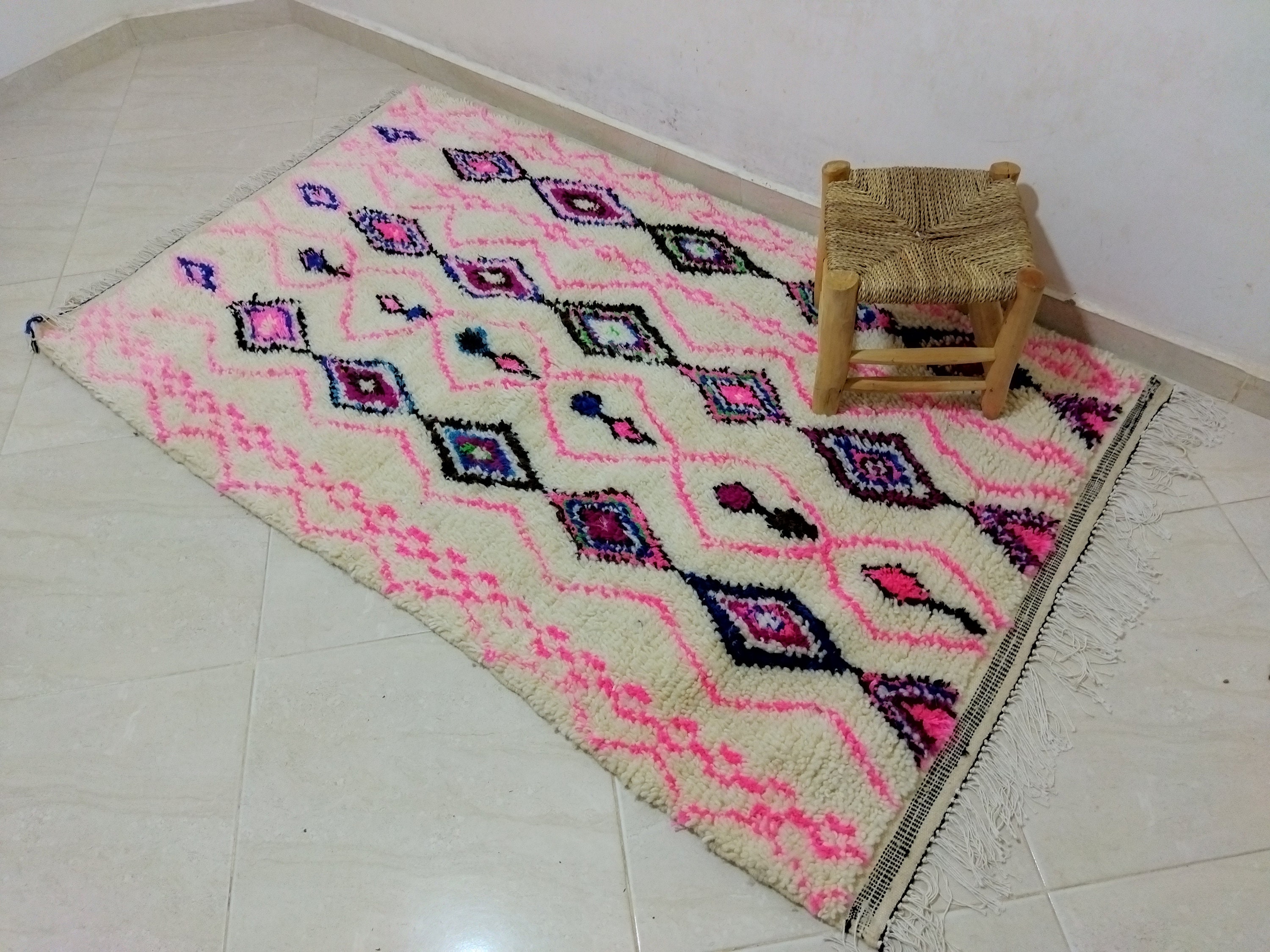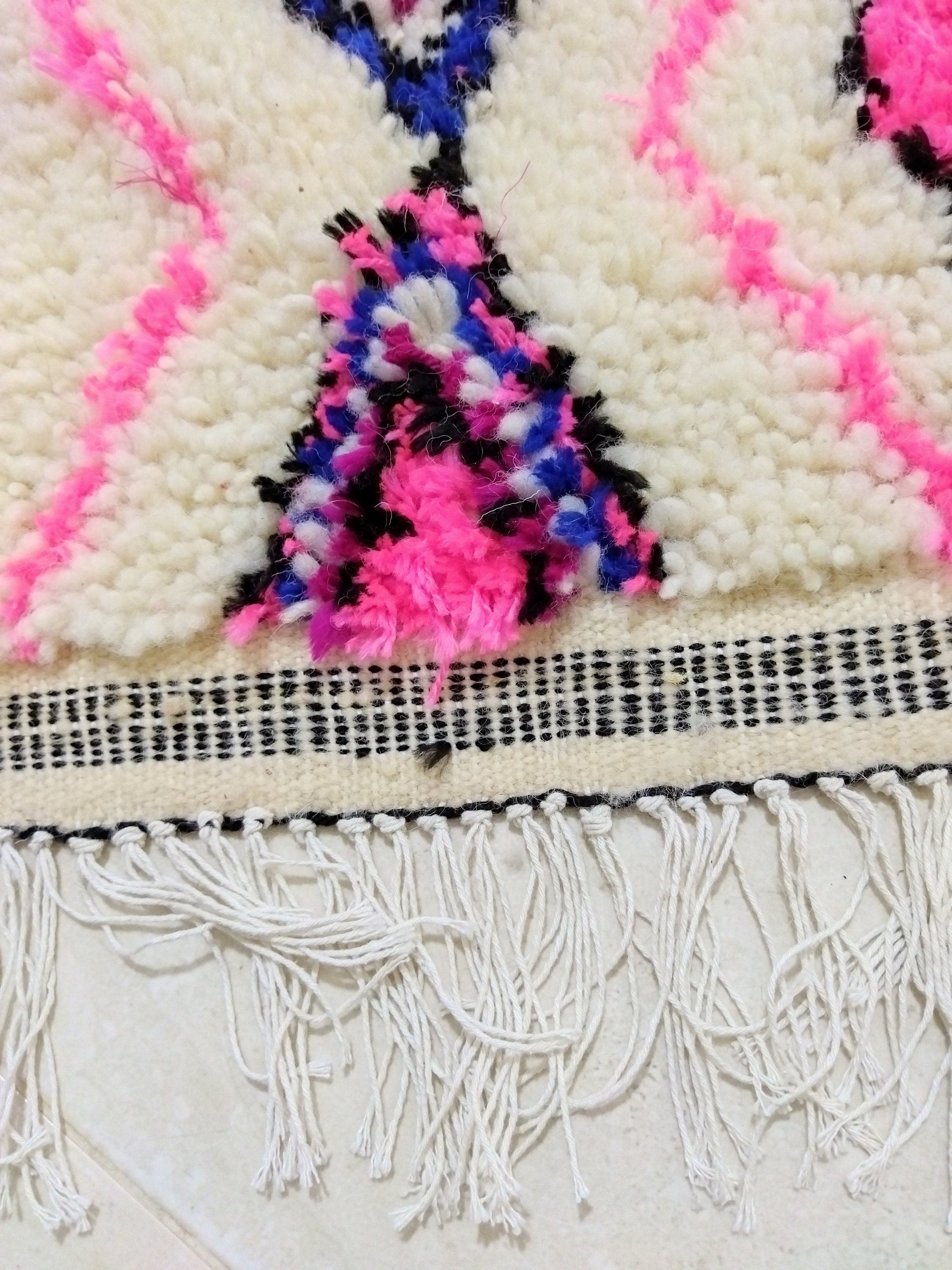 Amazigh rug from the Azilal mountains, woven white natural wool rug decorated with some beautiful colors.
Dimensions
length : 187
width : 112
used colors
White, Pink, Blue, Purple, Green, Black.
For lovers of pink, this rug suits you, as it is white decorated with this beautiful and attractive color.