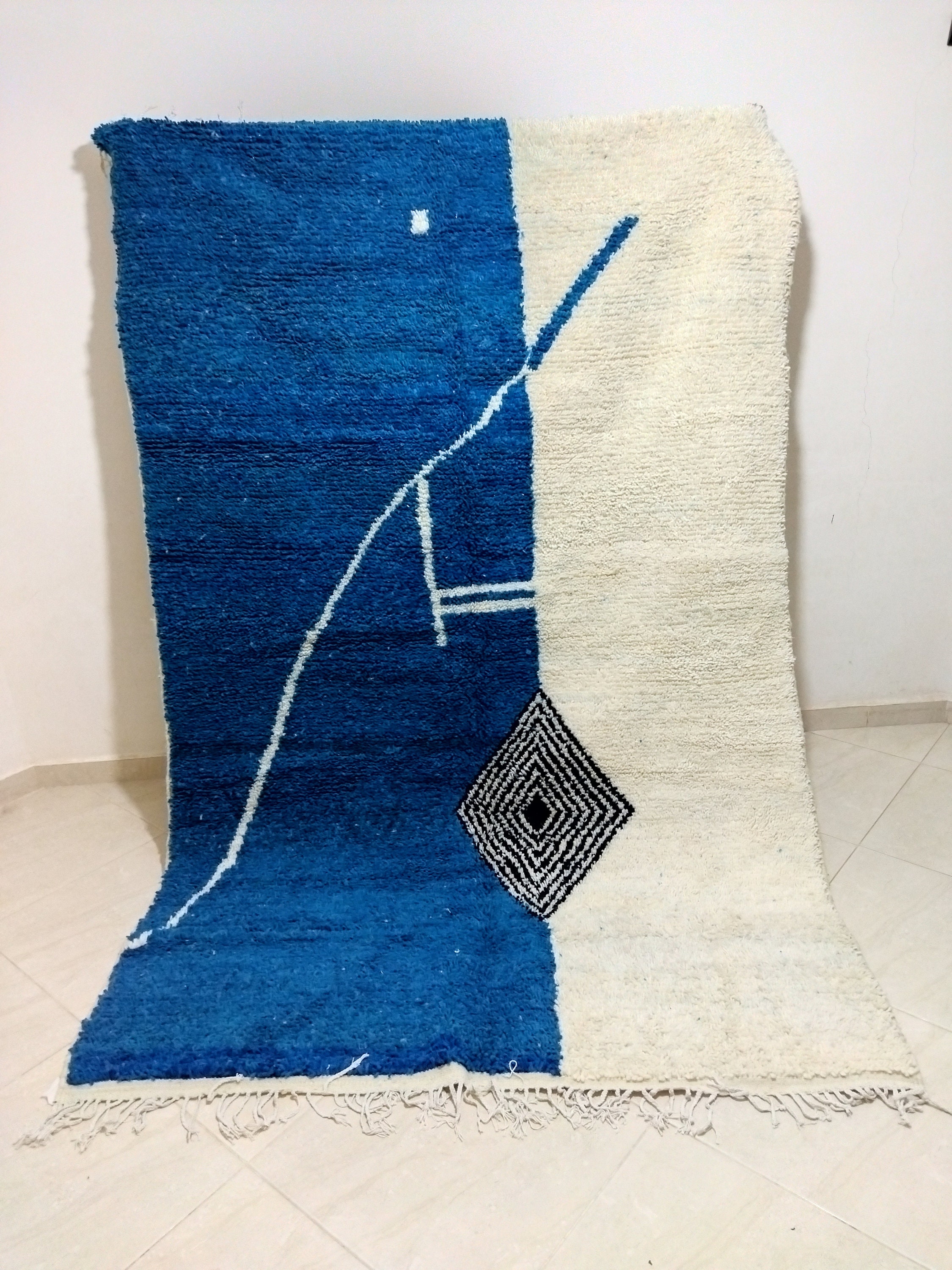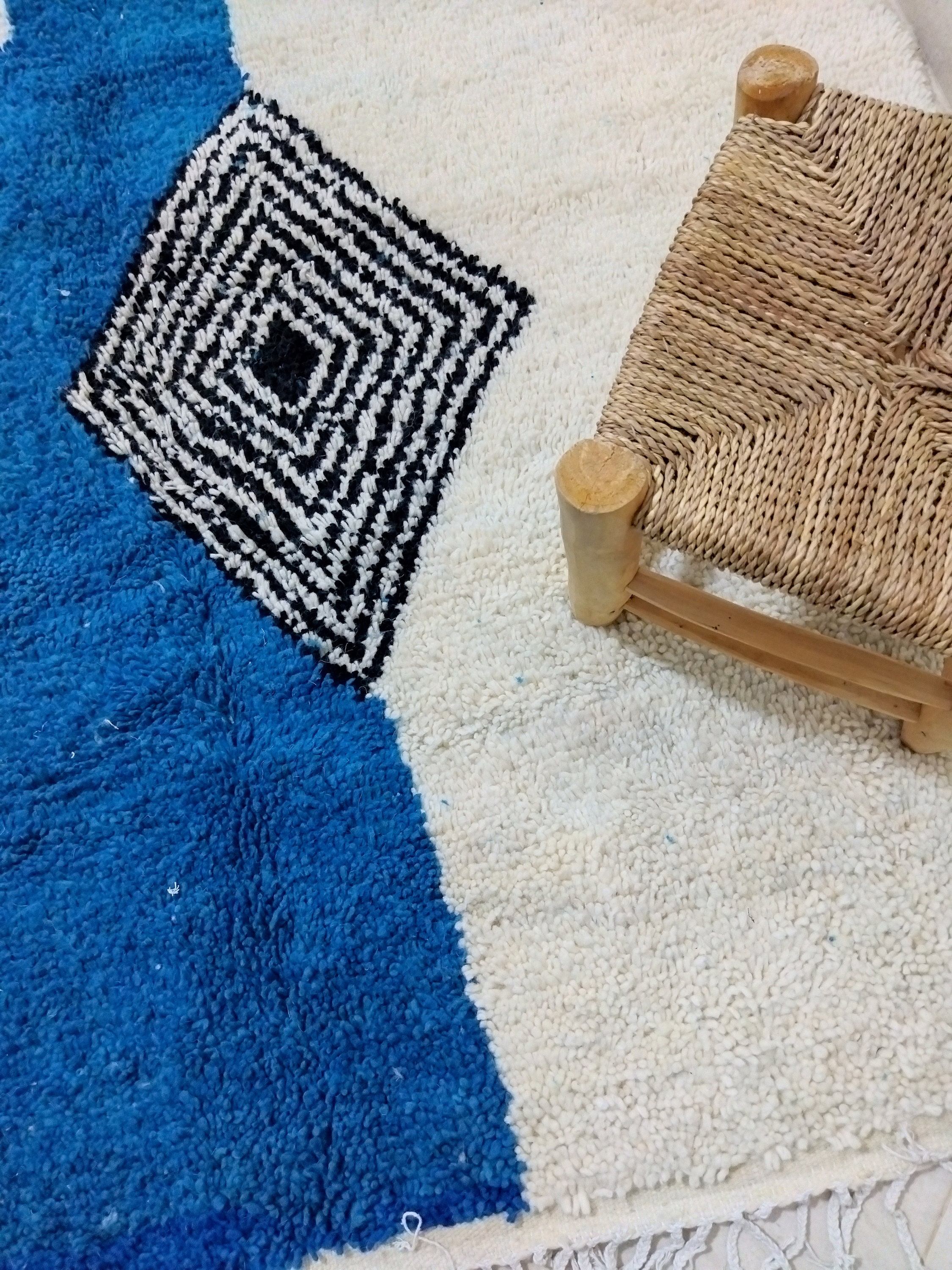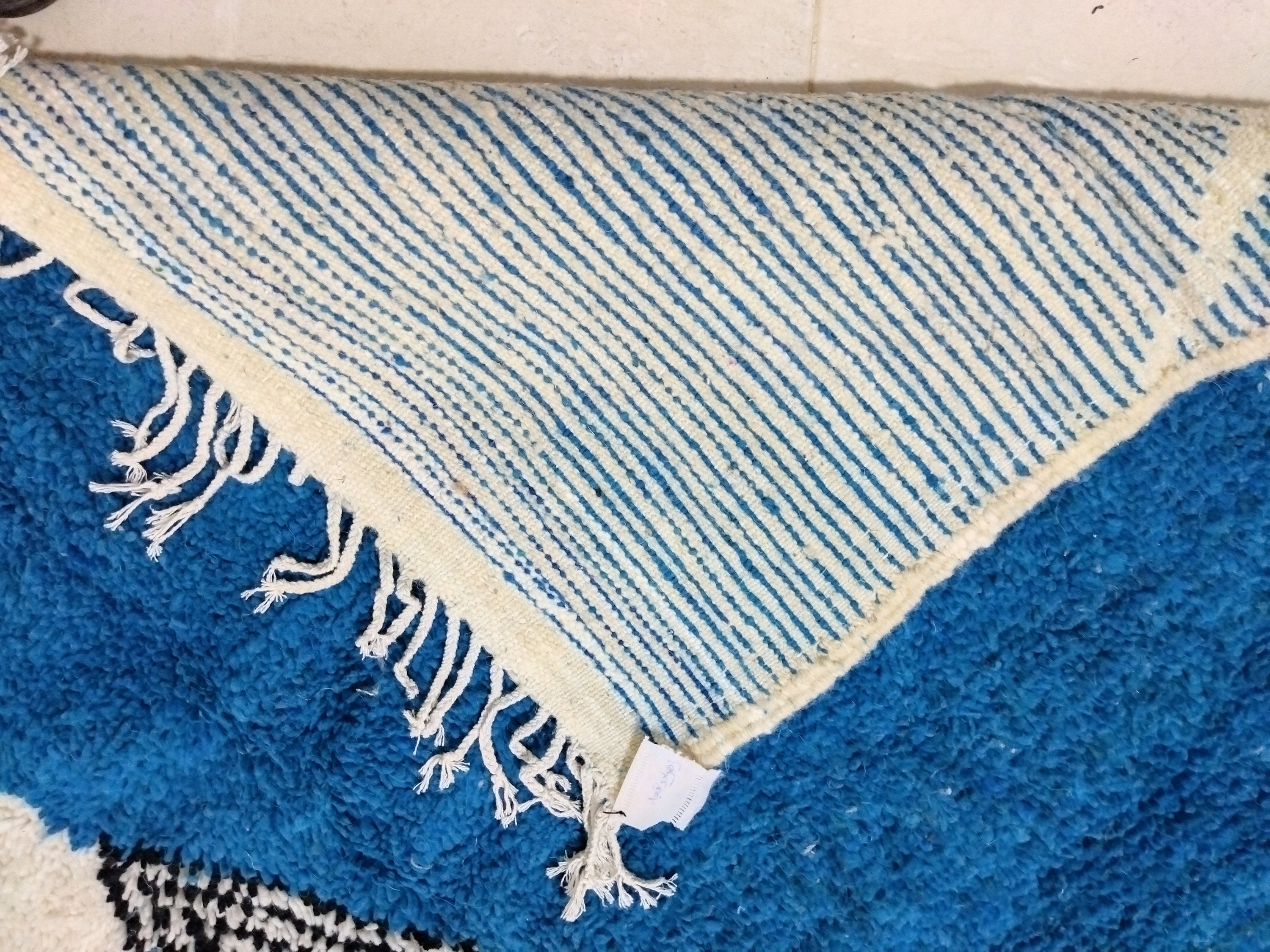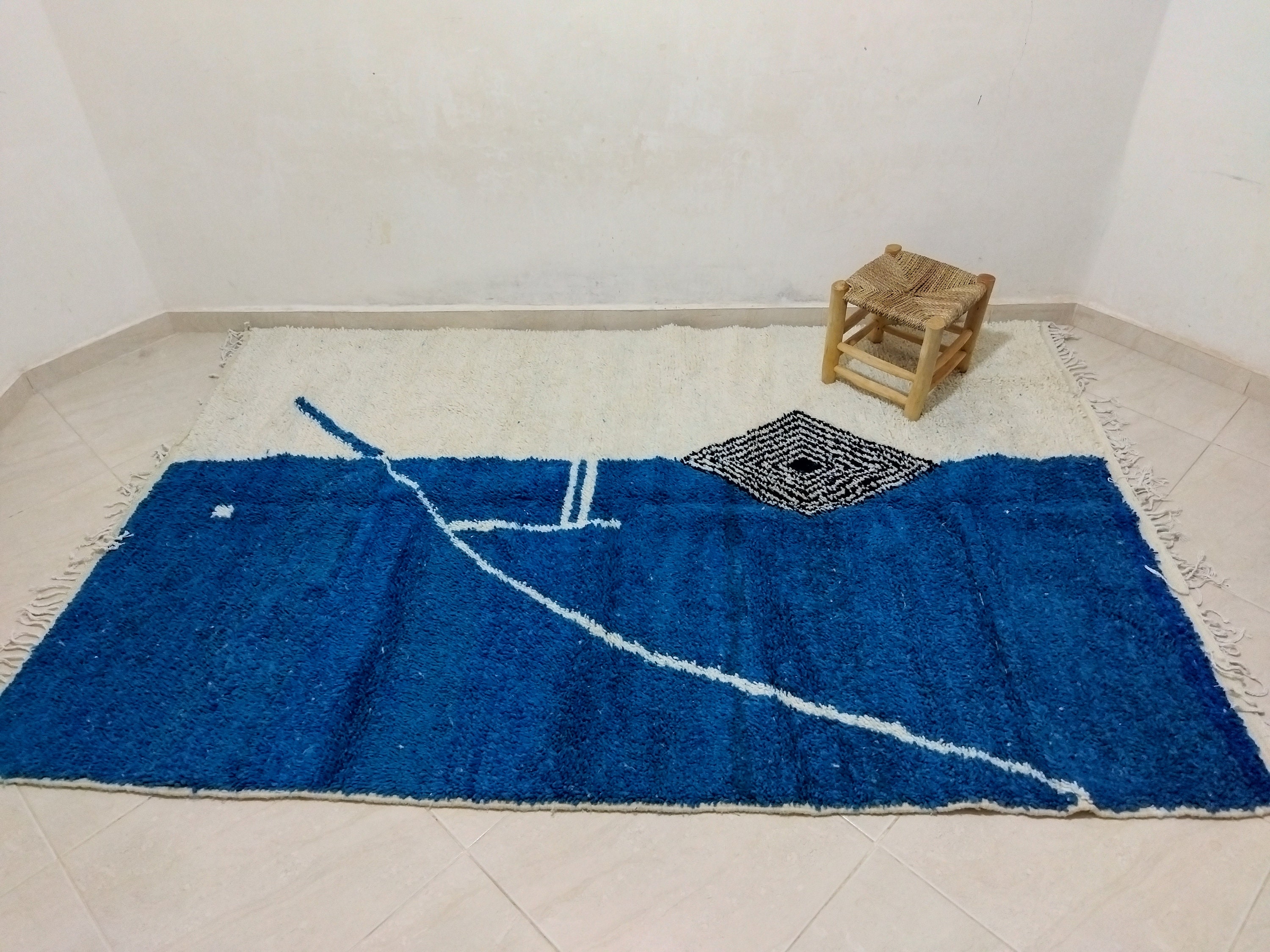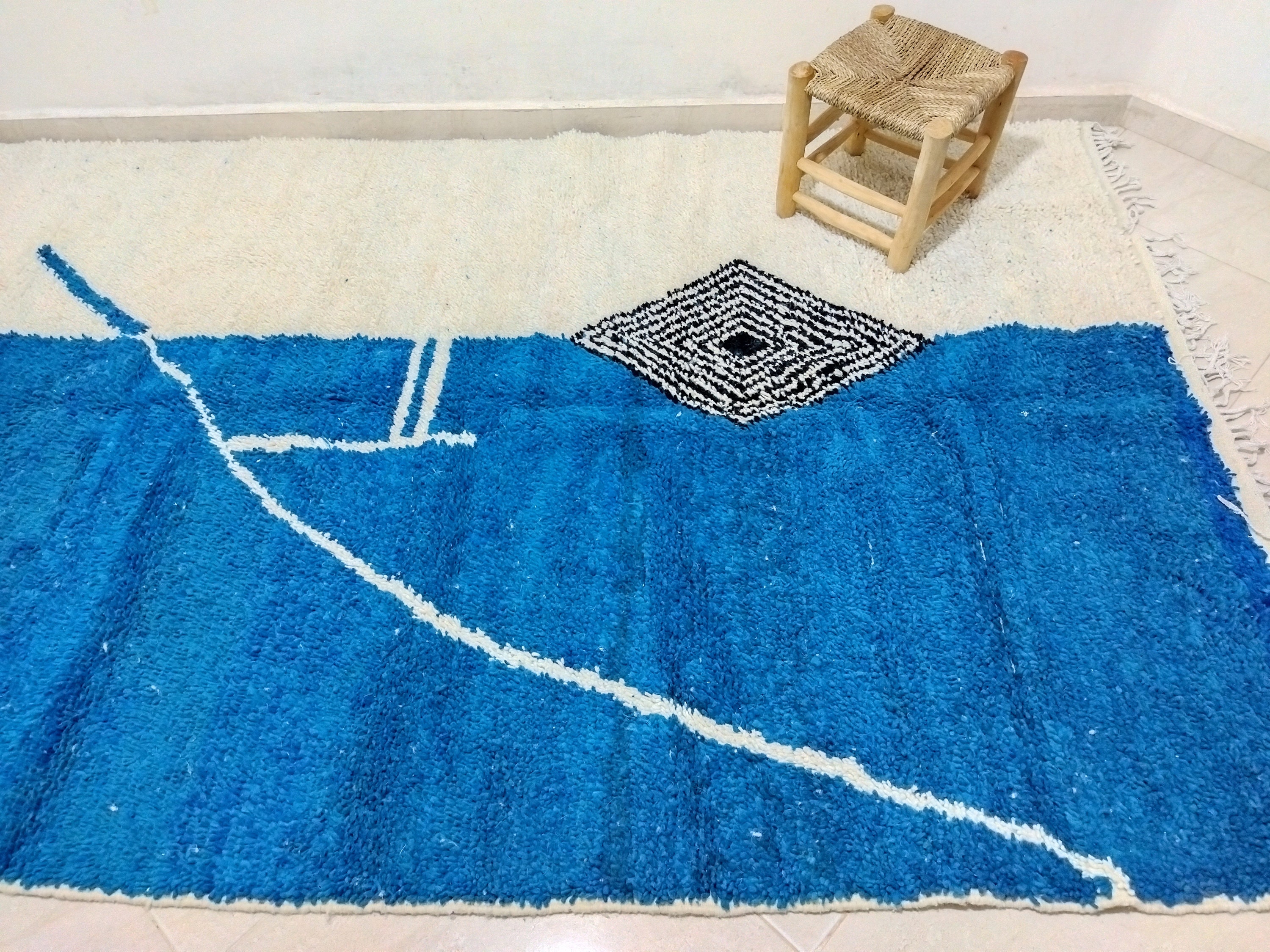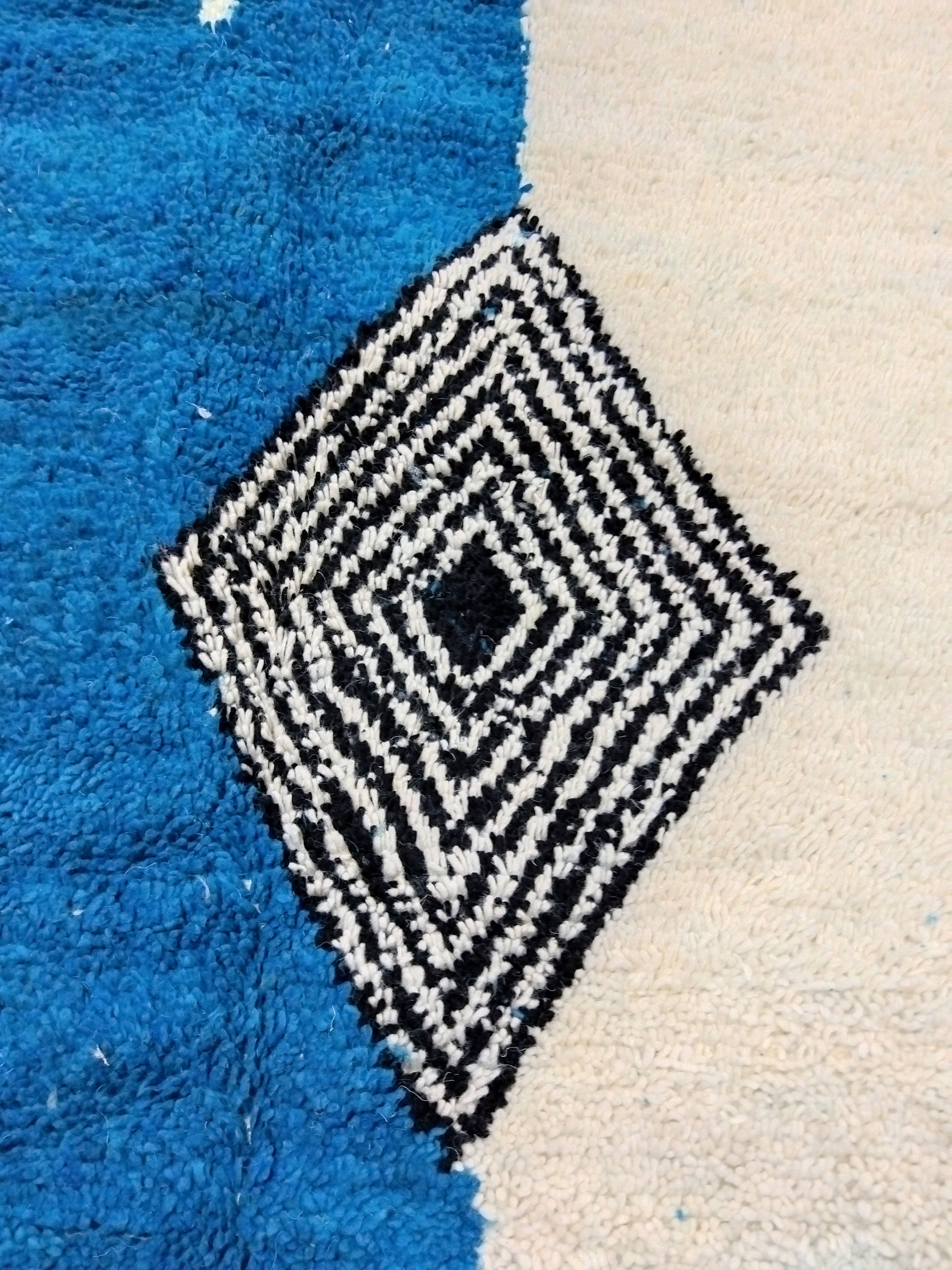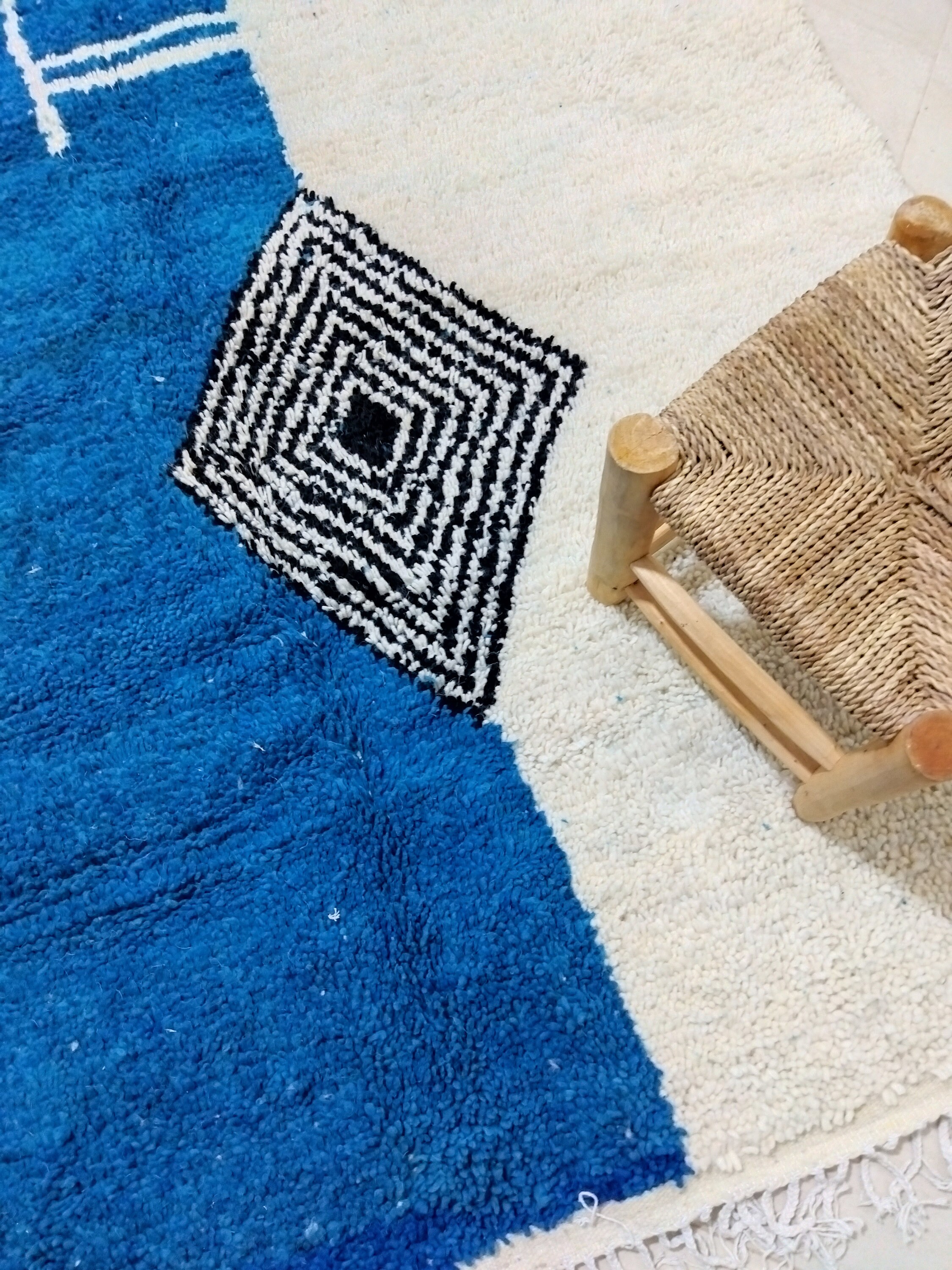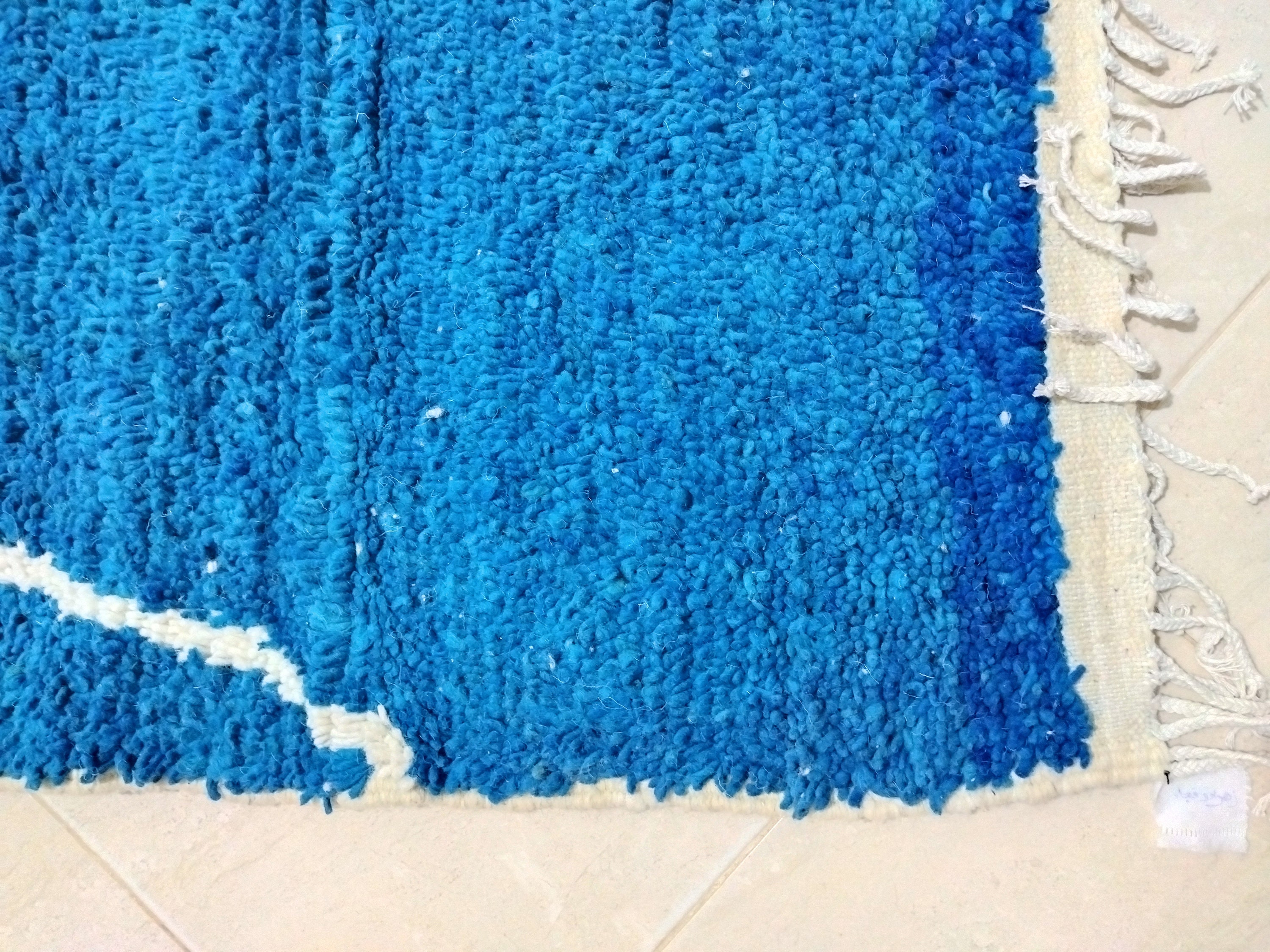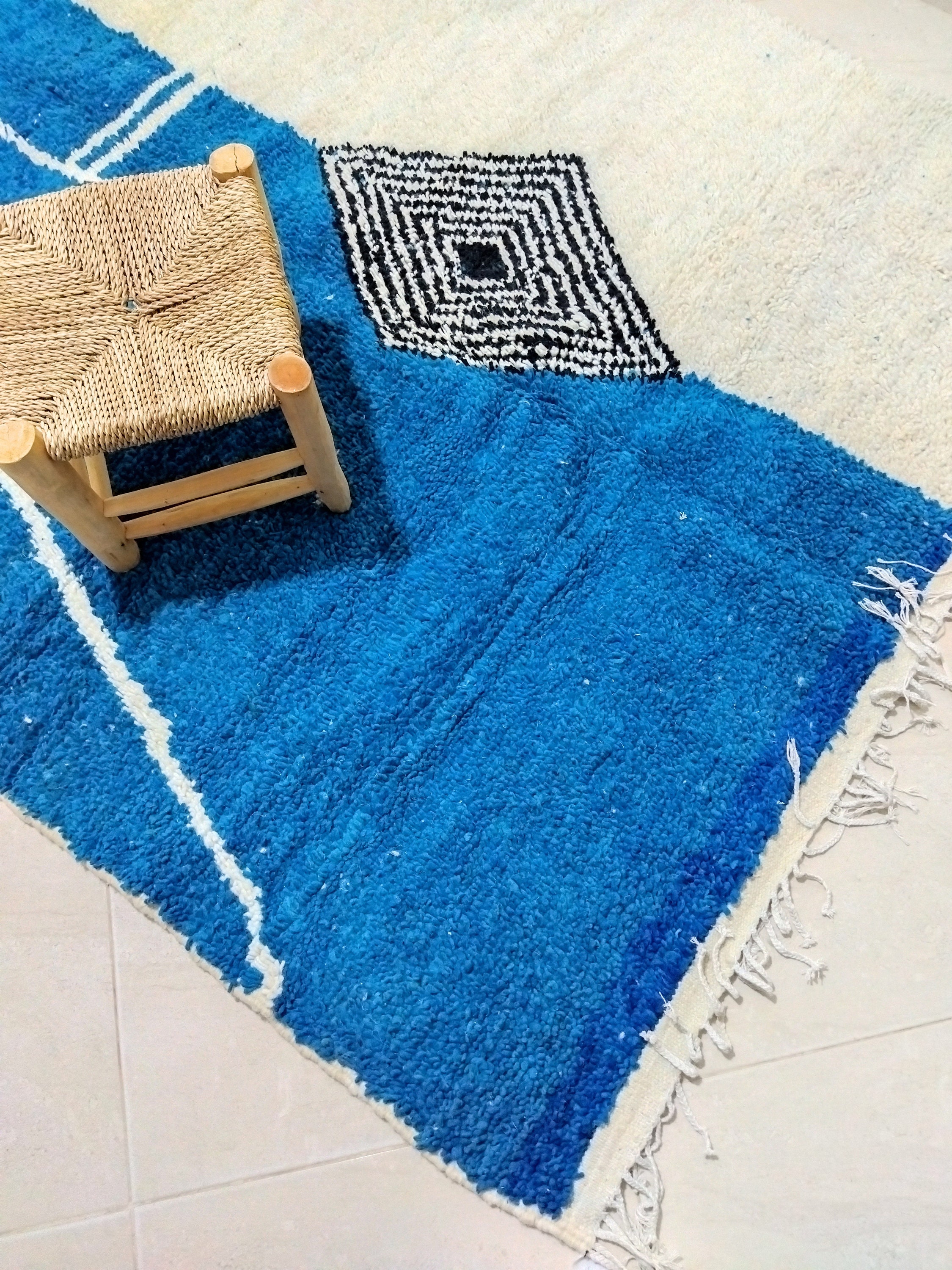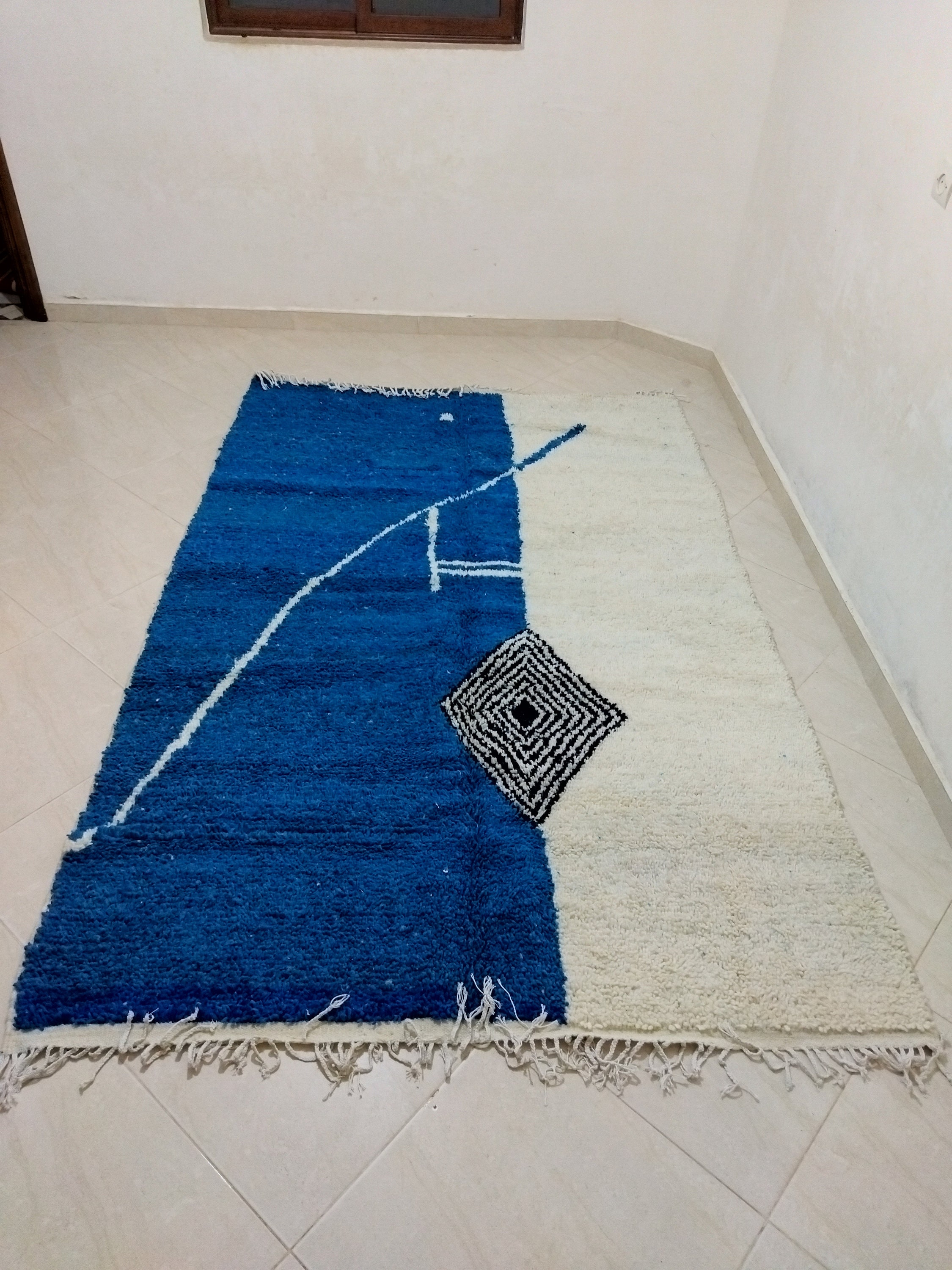 Traditional handmade carpet, woven from natural wool in blue, white and black color, Azilal carpet.
Moroccan woolen carpet from the high Atlas Mountains.
Dimensions
length : 245
width : 160
used colors
blue, white, black
A carpet known as the black eye is an excellent model that is loved by lovers of traditional carpets.