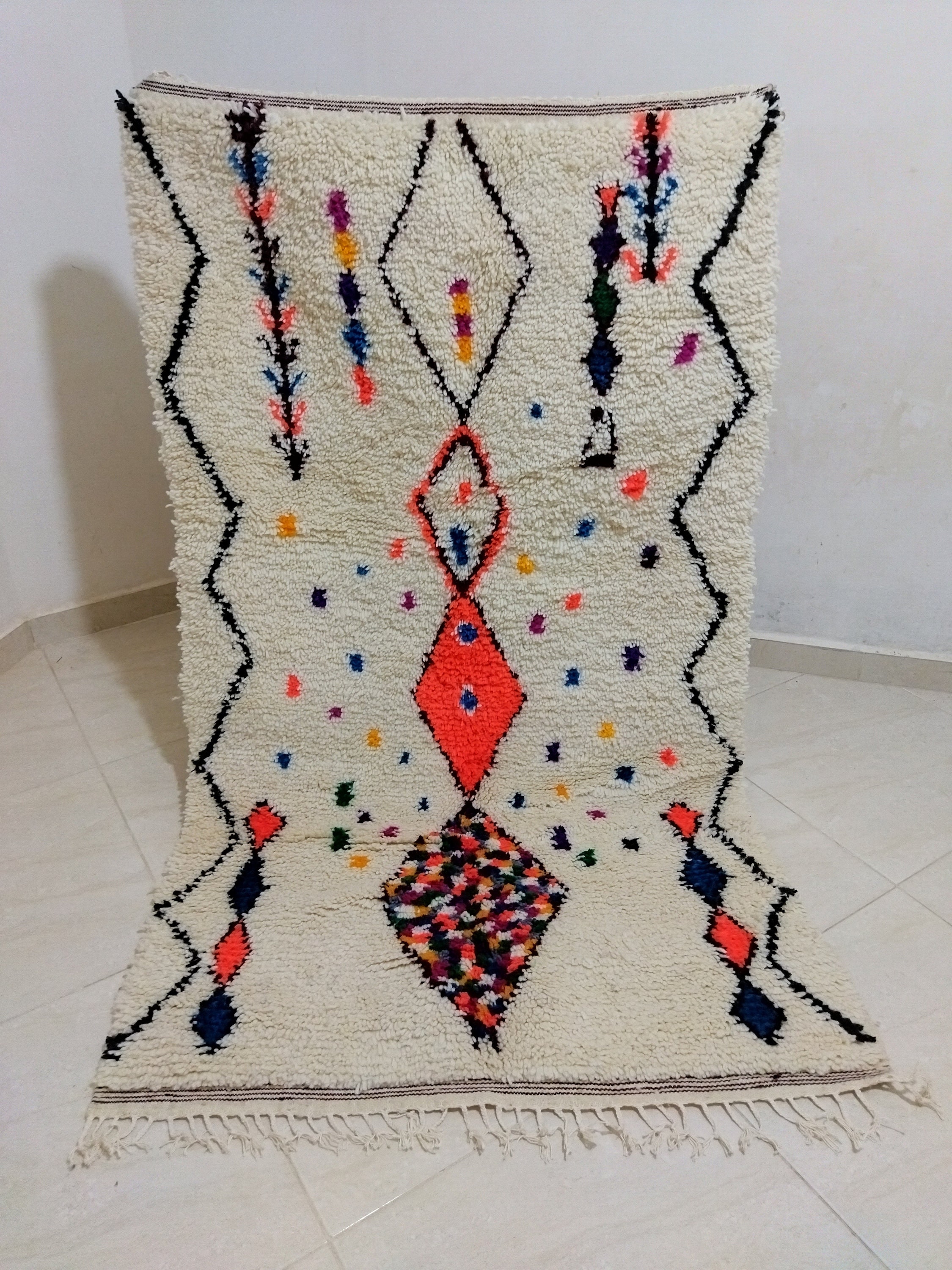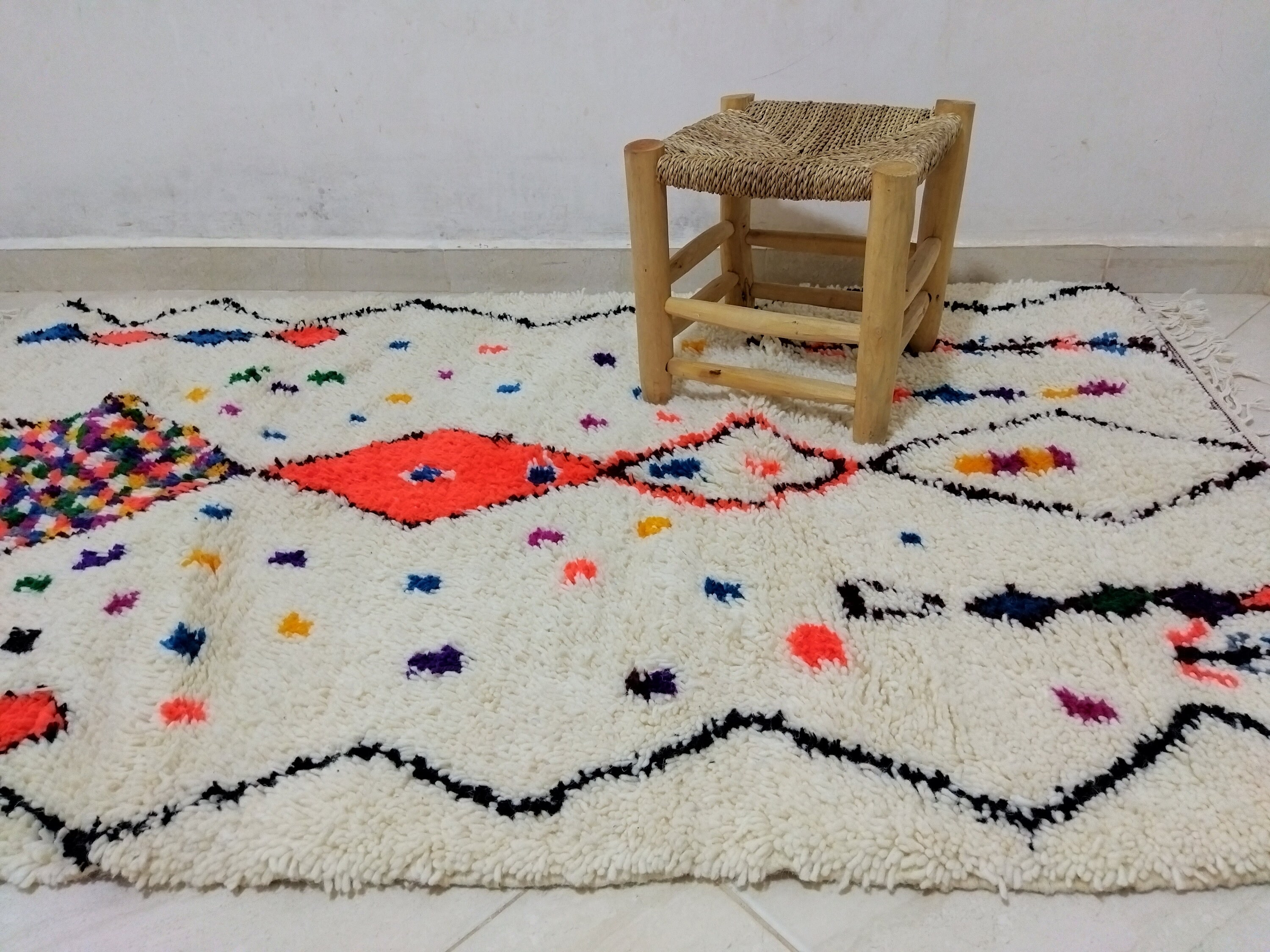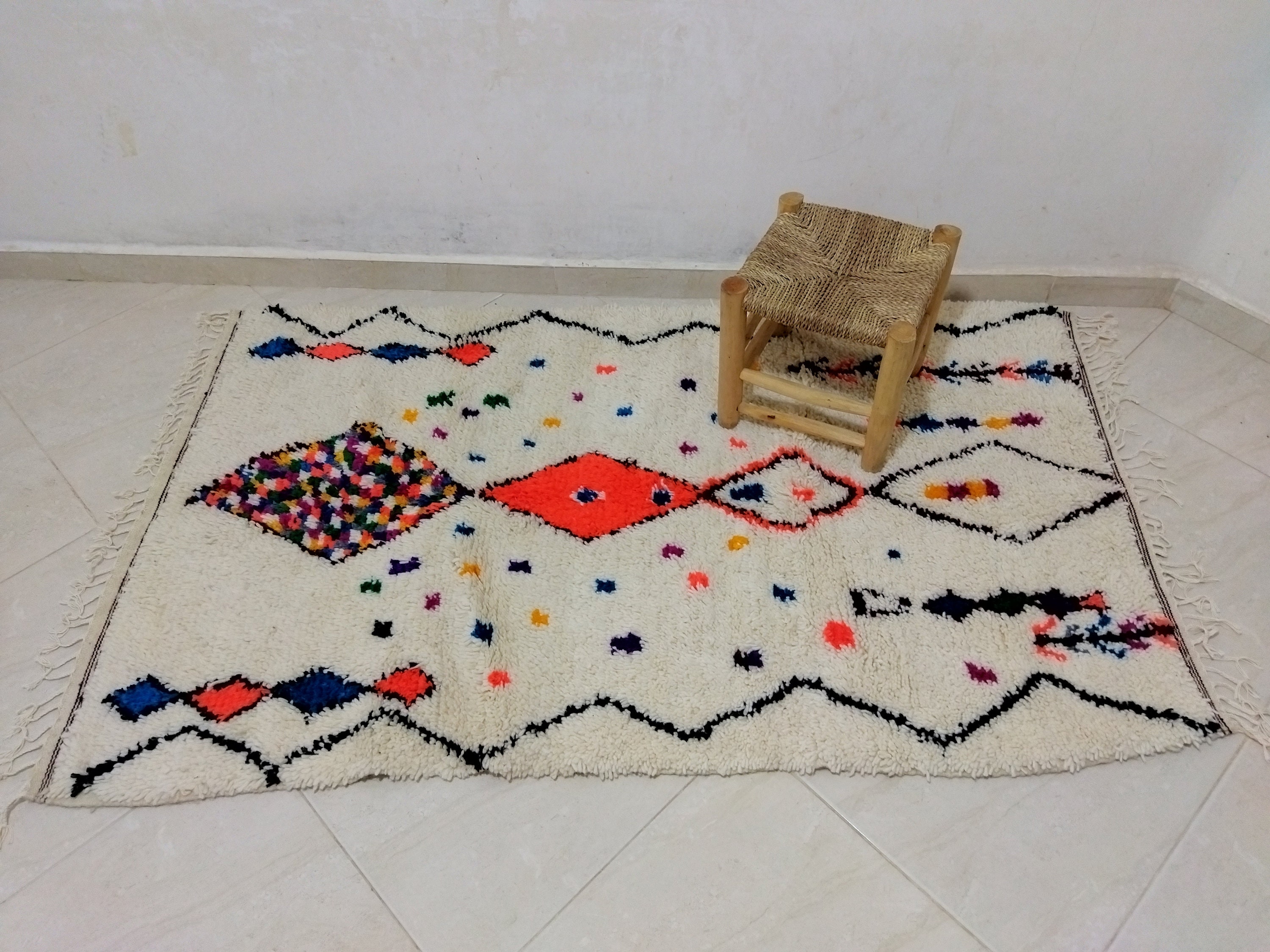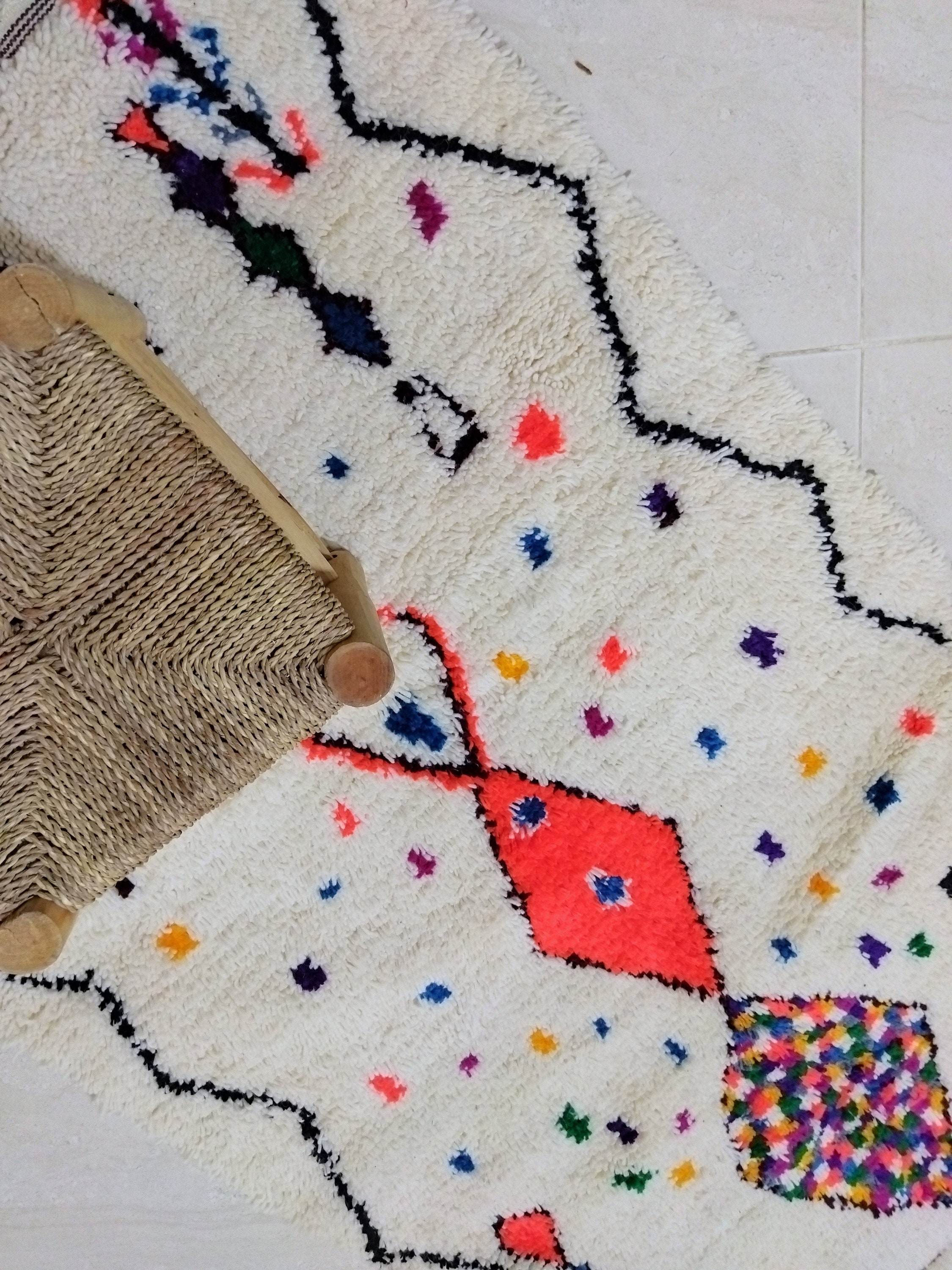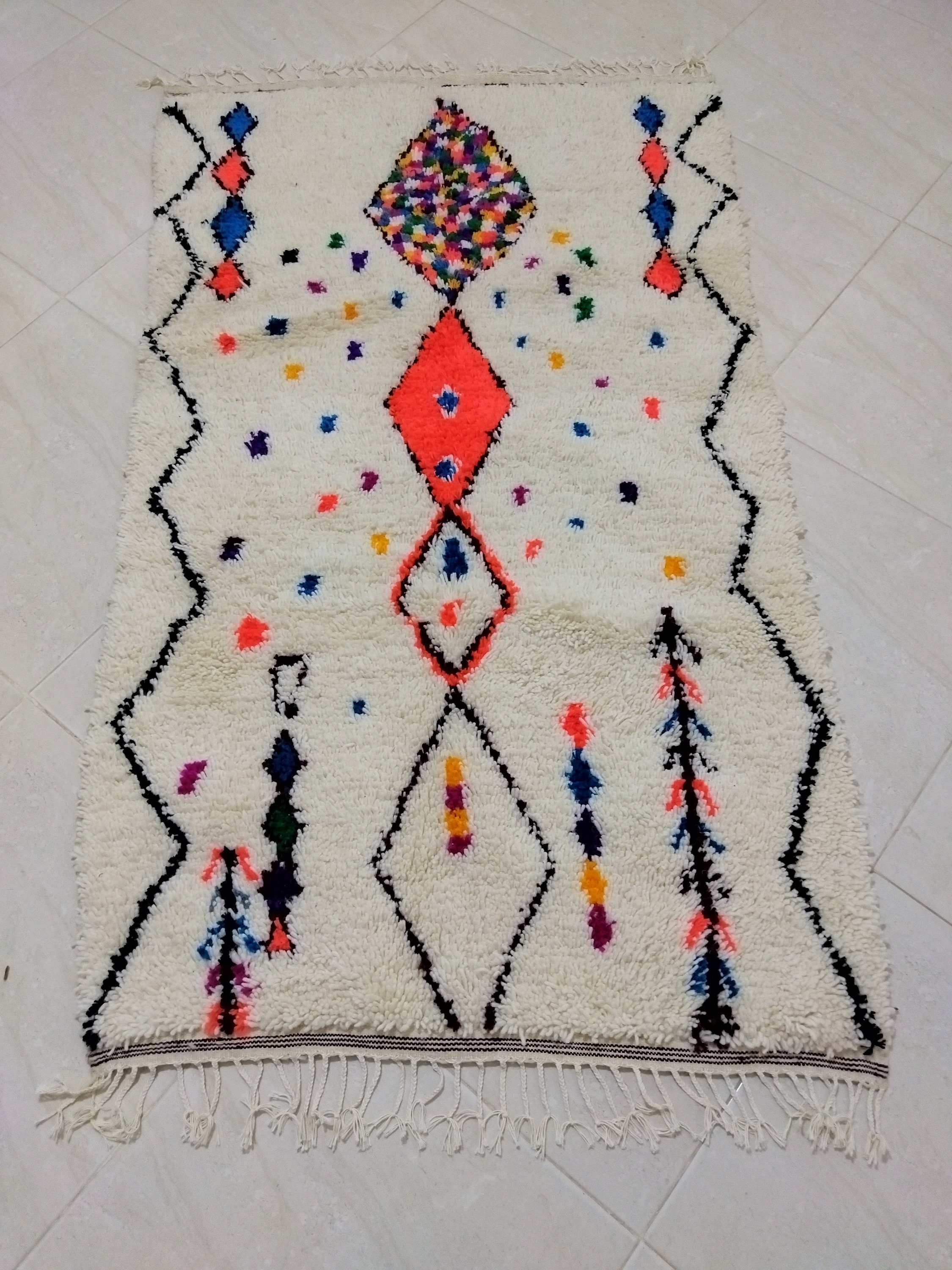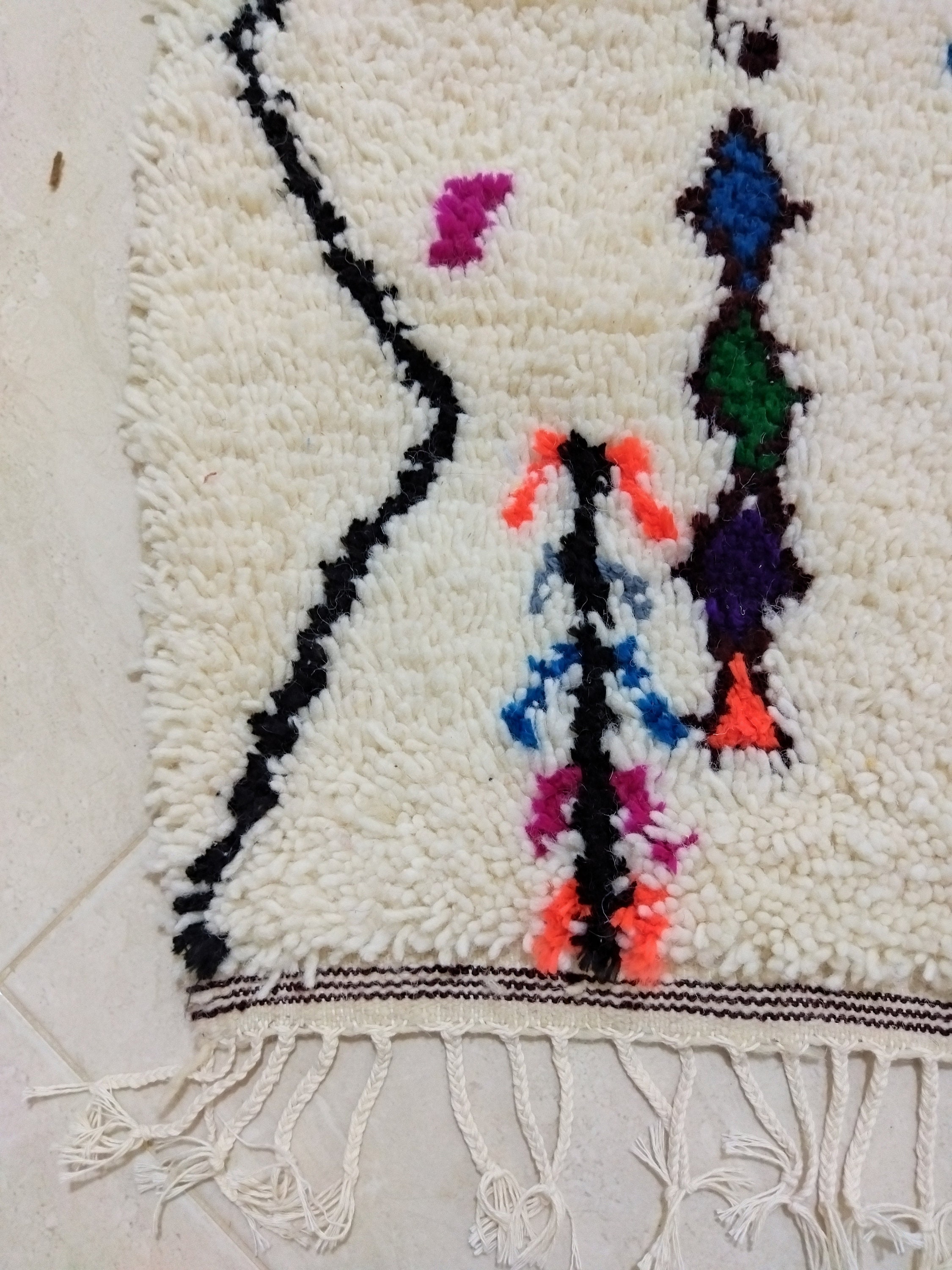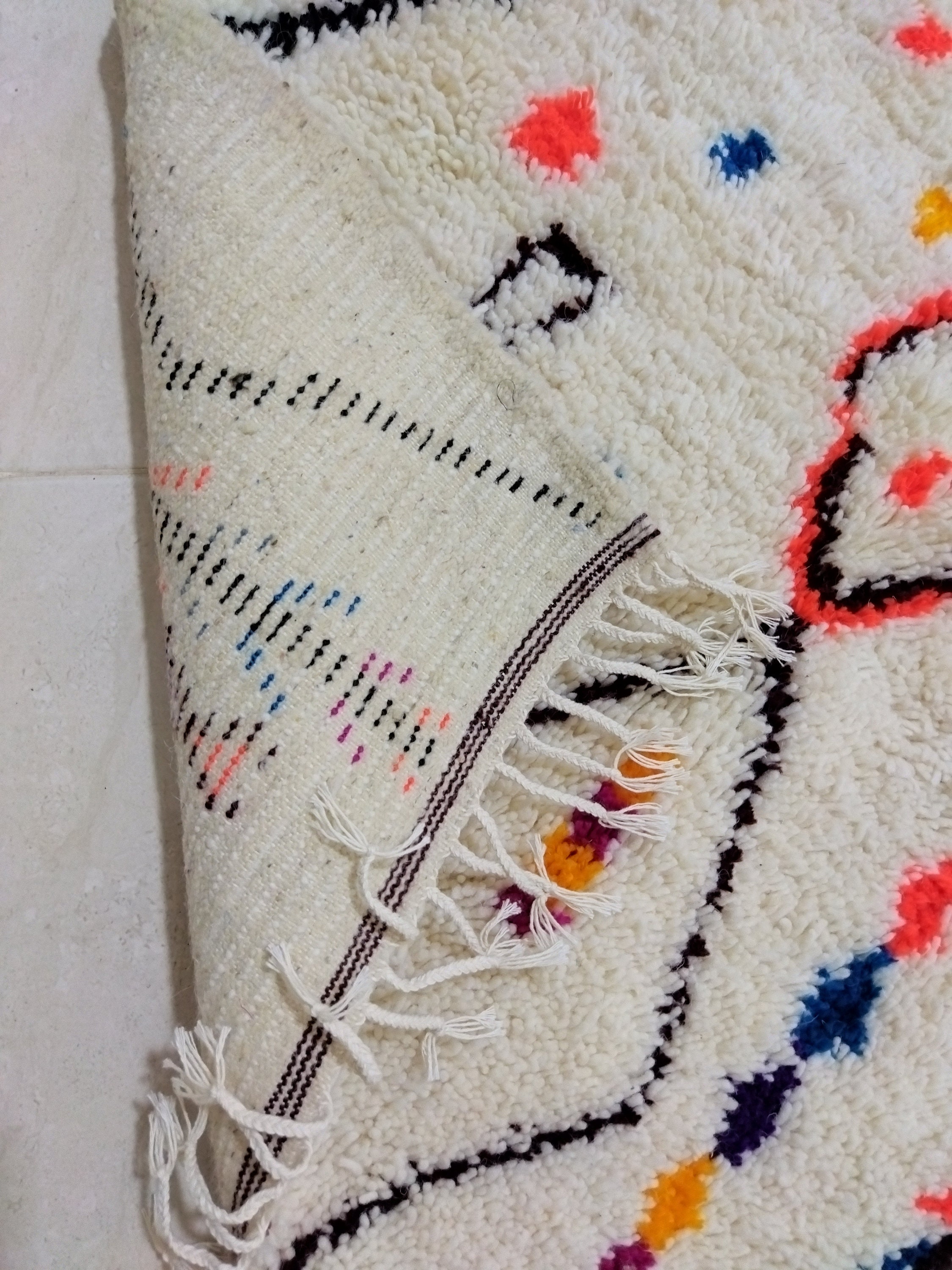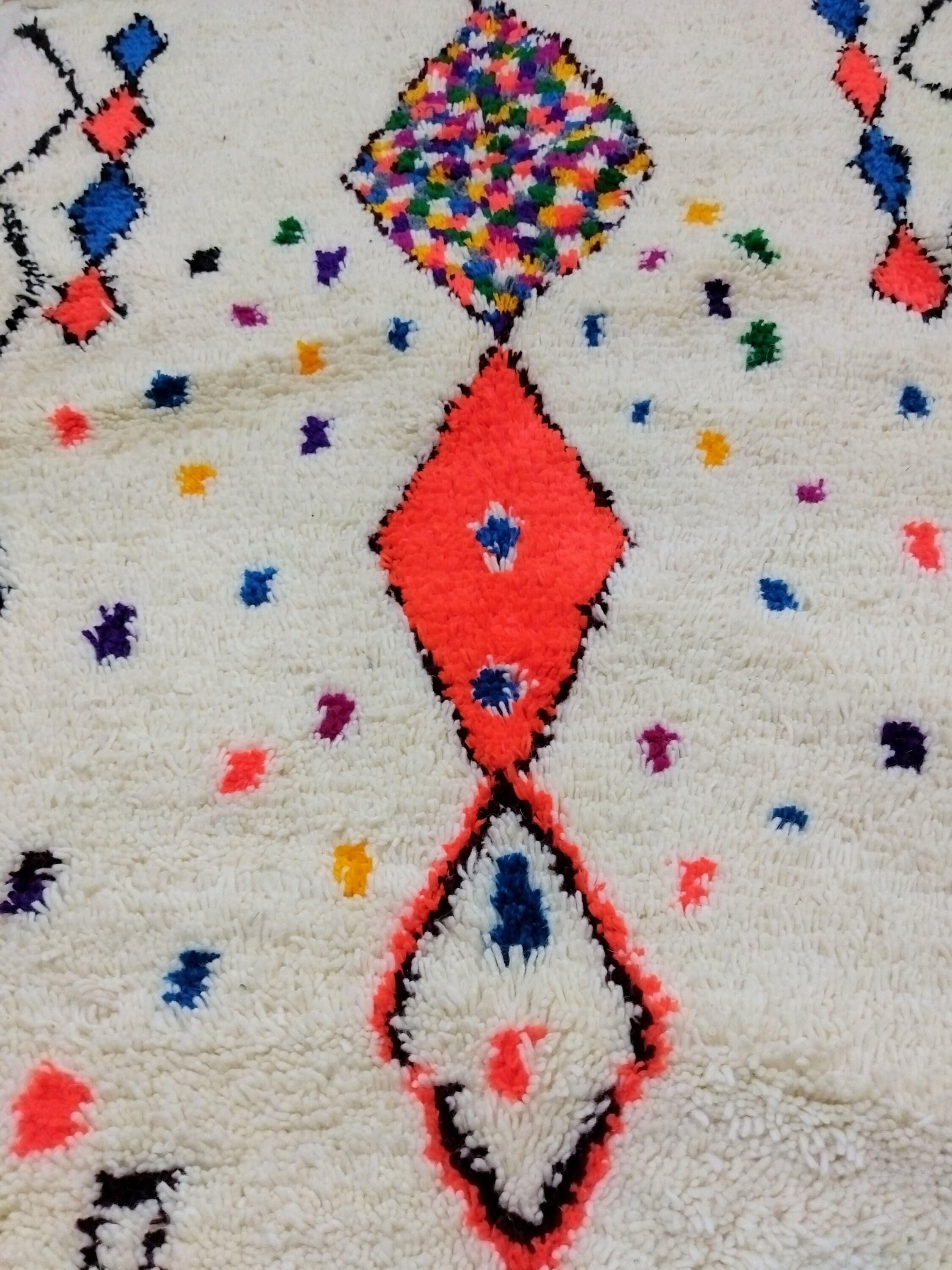 Small and attractive traditional carpet, Berber Atlas carpet, white carpet decorated with bright colors.
Traditional handmade carpet Natural wool.
Size
Length: 170 ctm
Width: 100 ctm
Colors
White, orange, blue, brown, yellow, purple..
If you are a fan of traditional small carpets, this is for you, do not hesitate and contact us.
We can also weave all the sizes you desire as well as the colors and shapes you like.