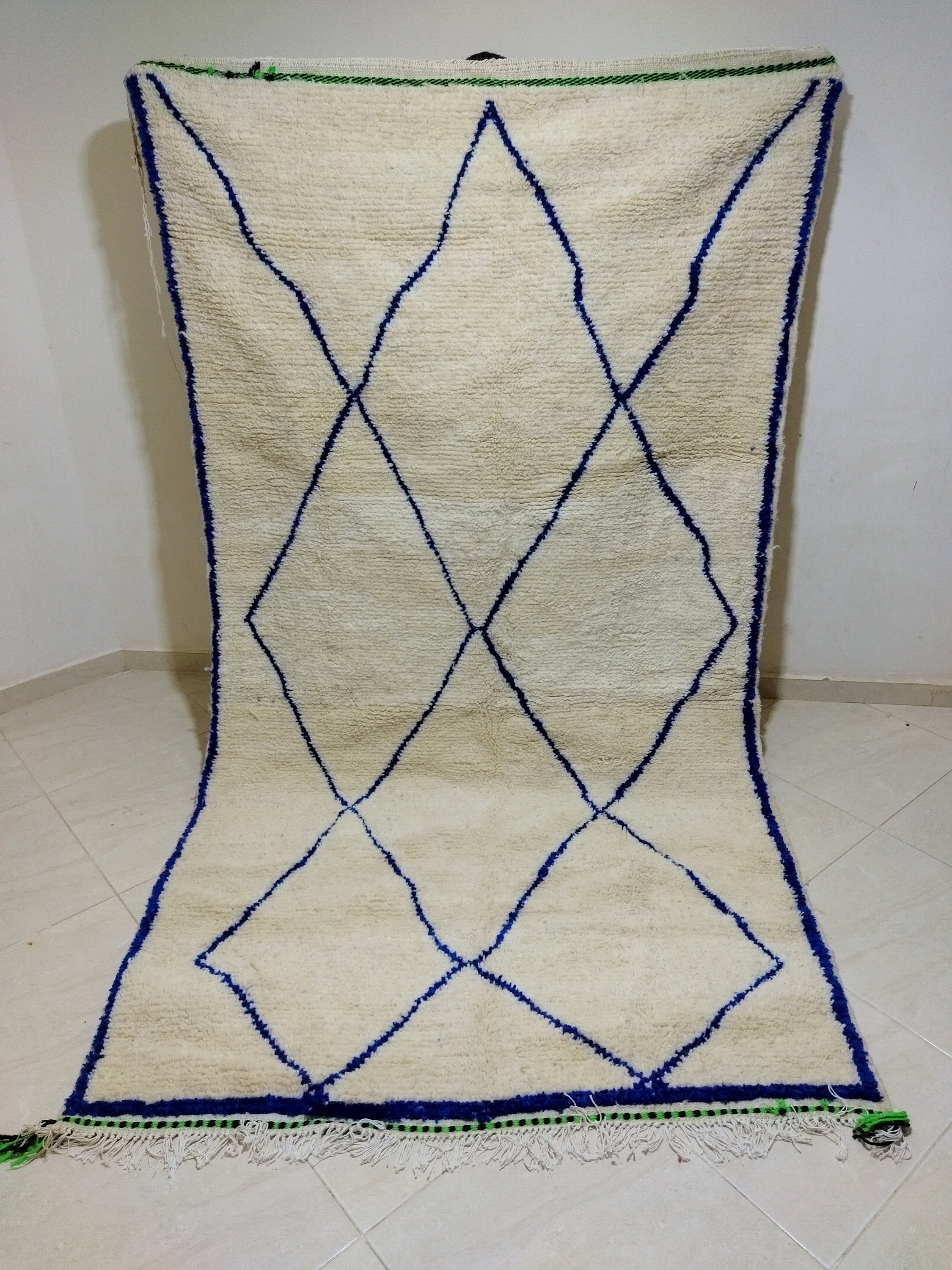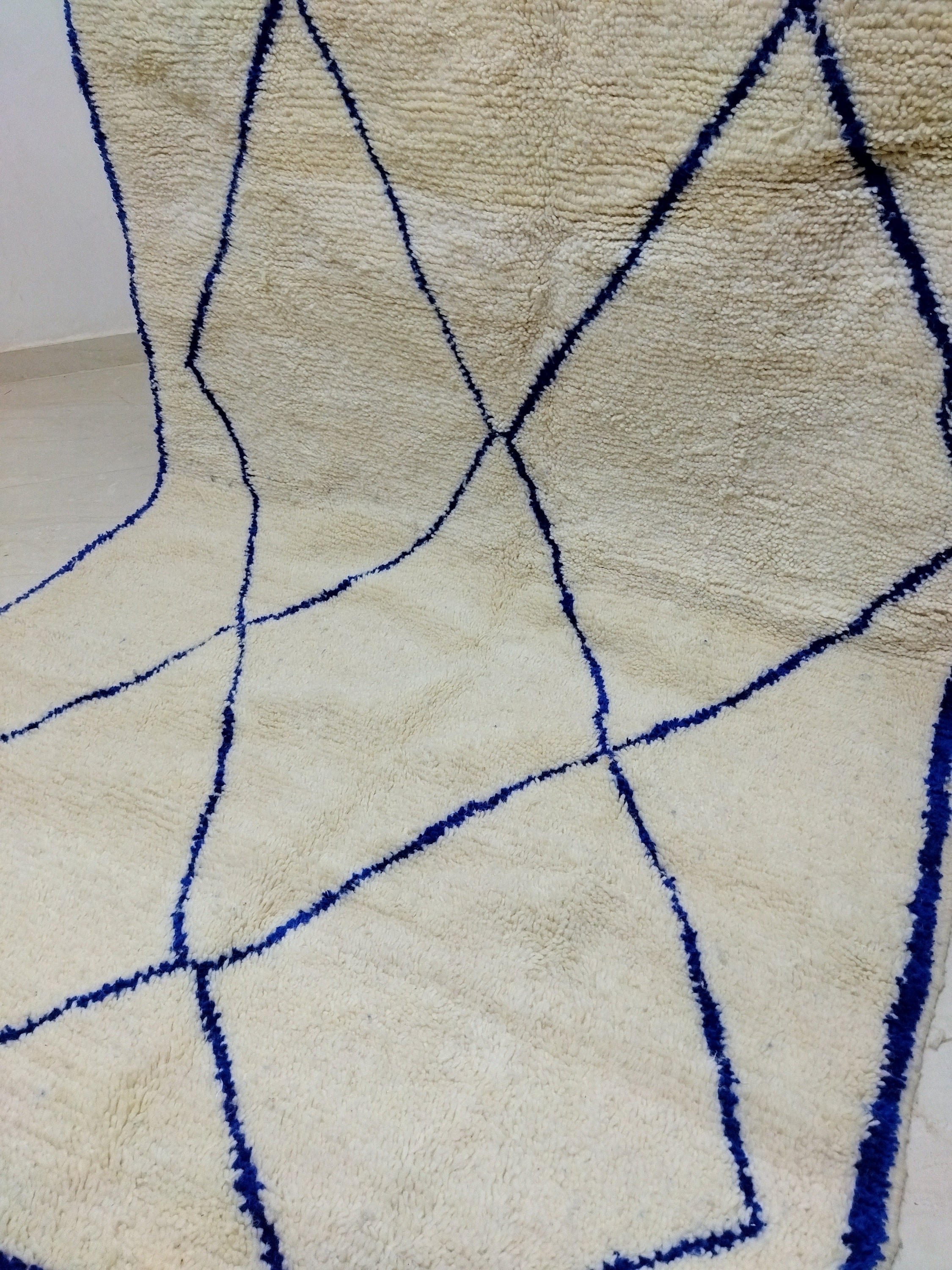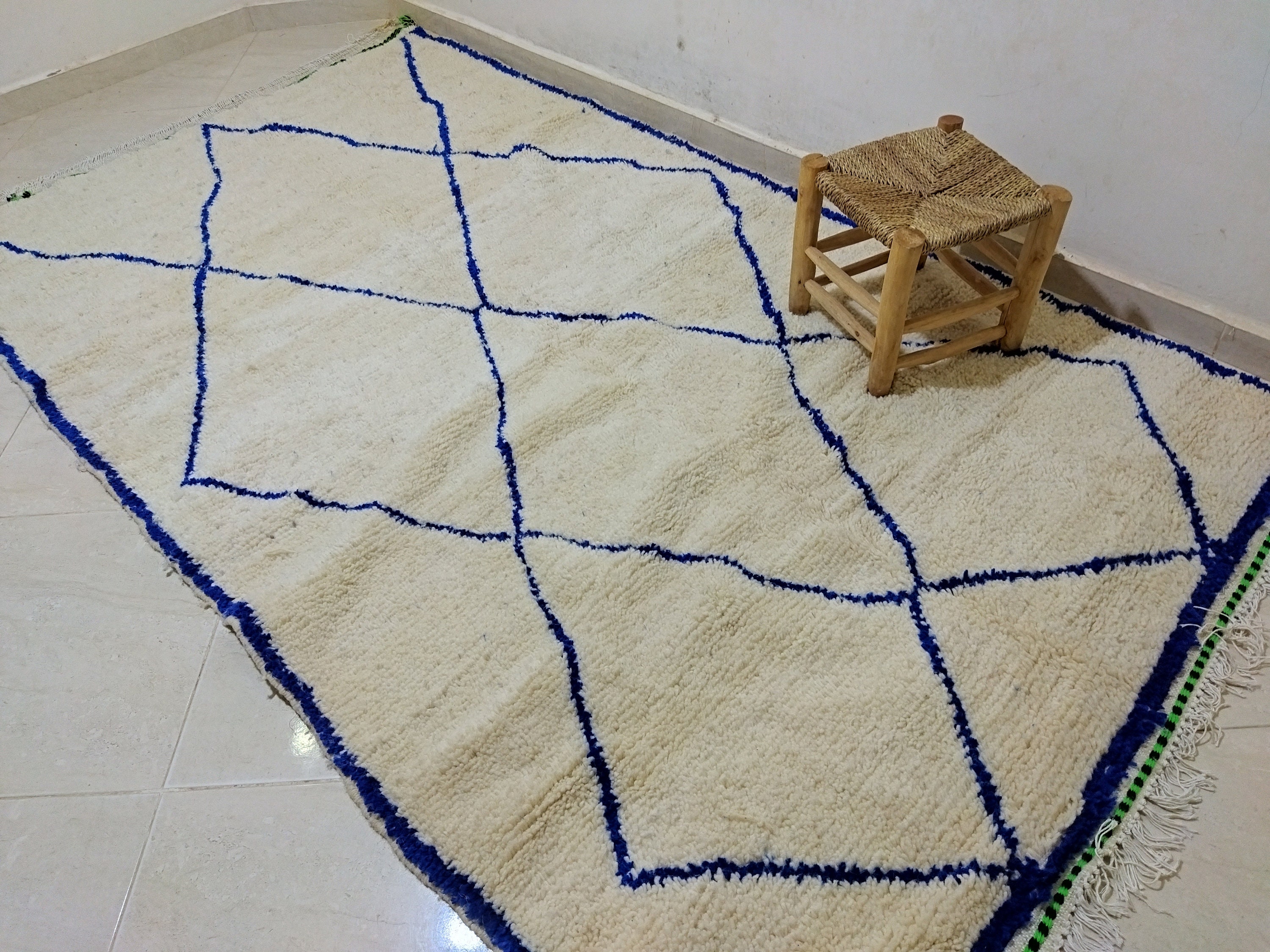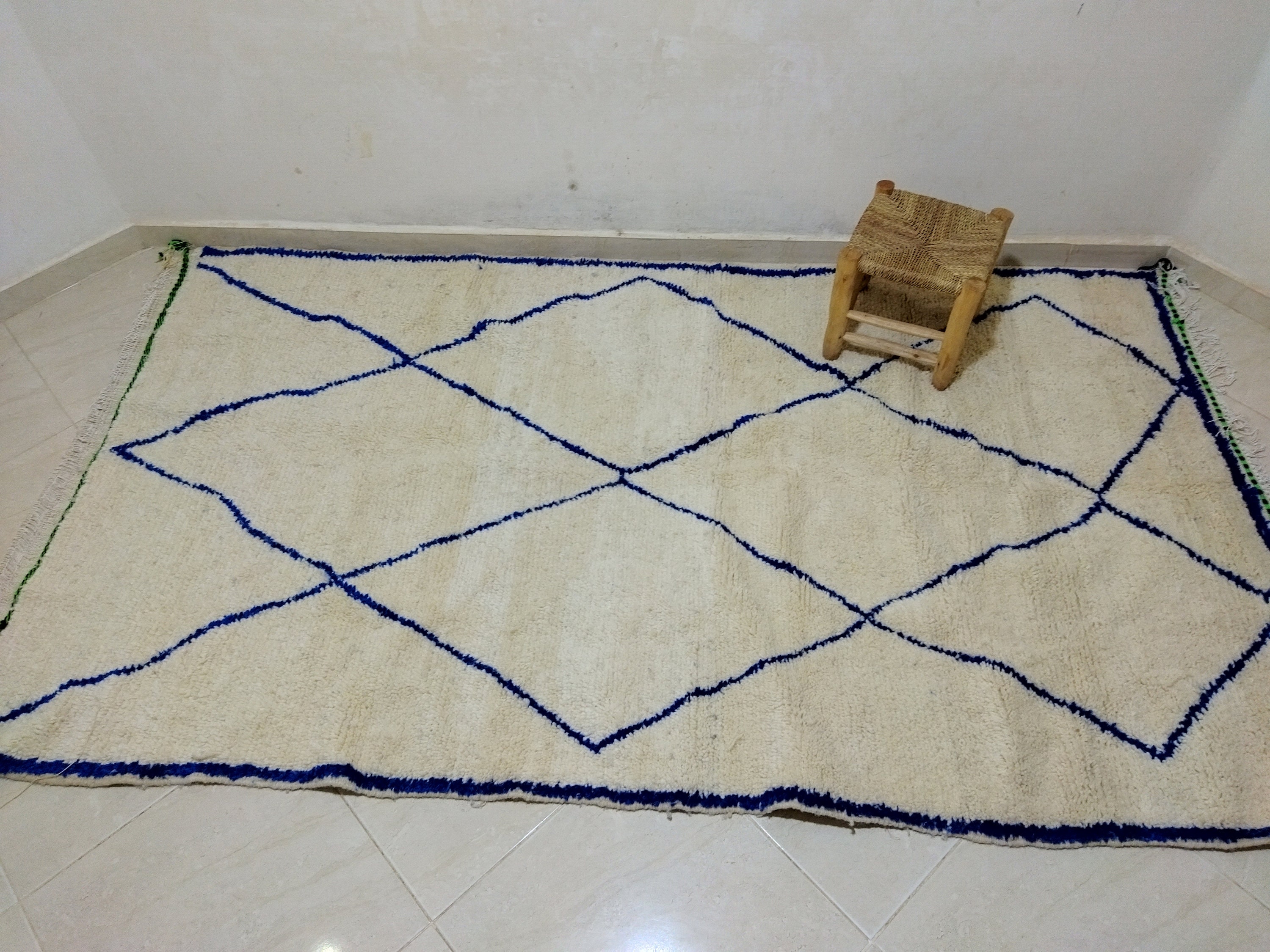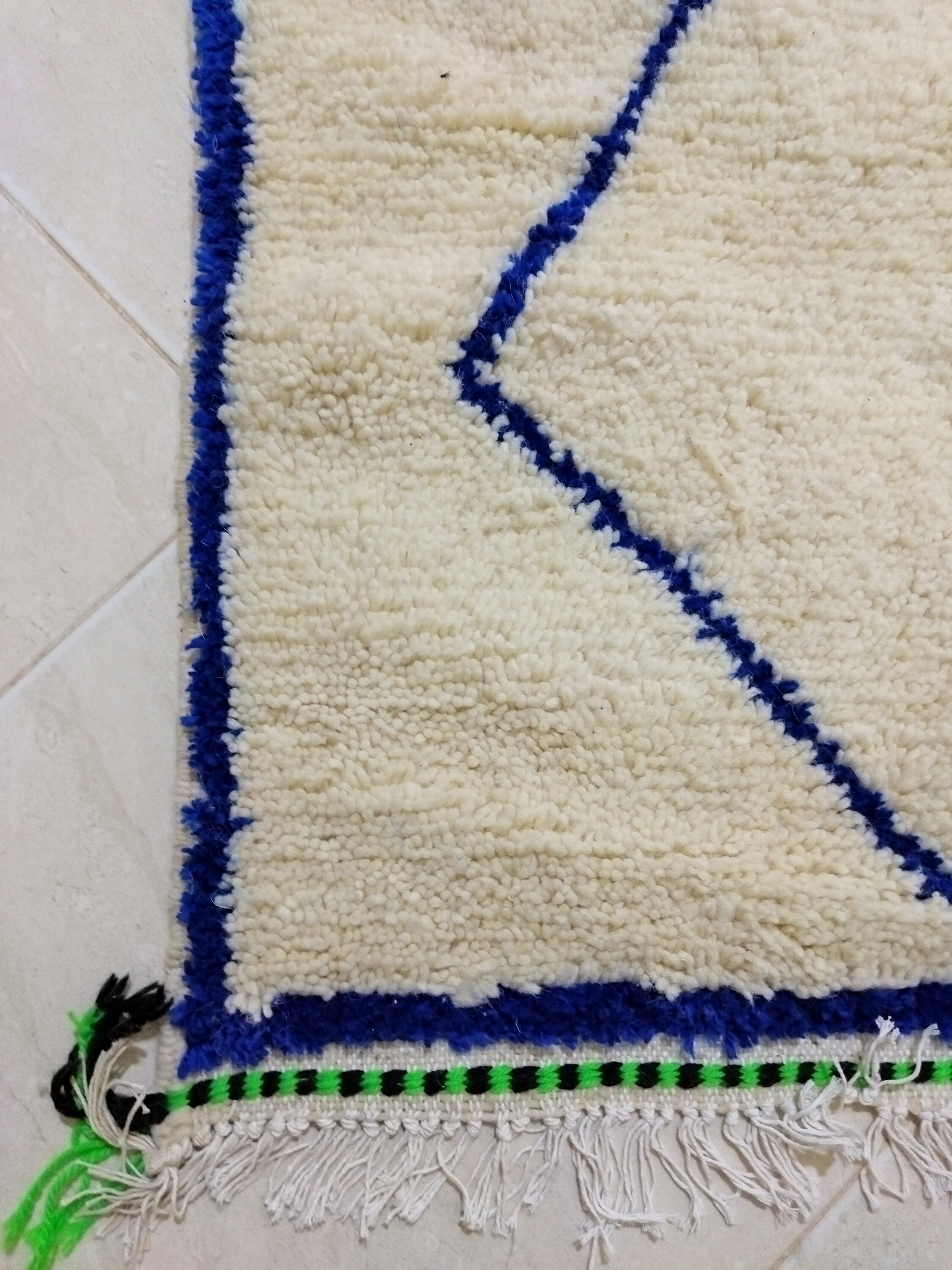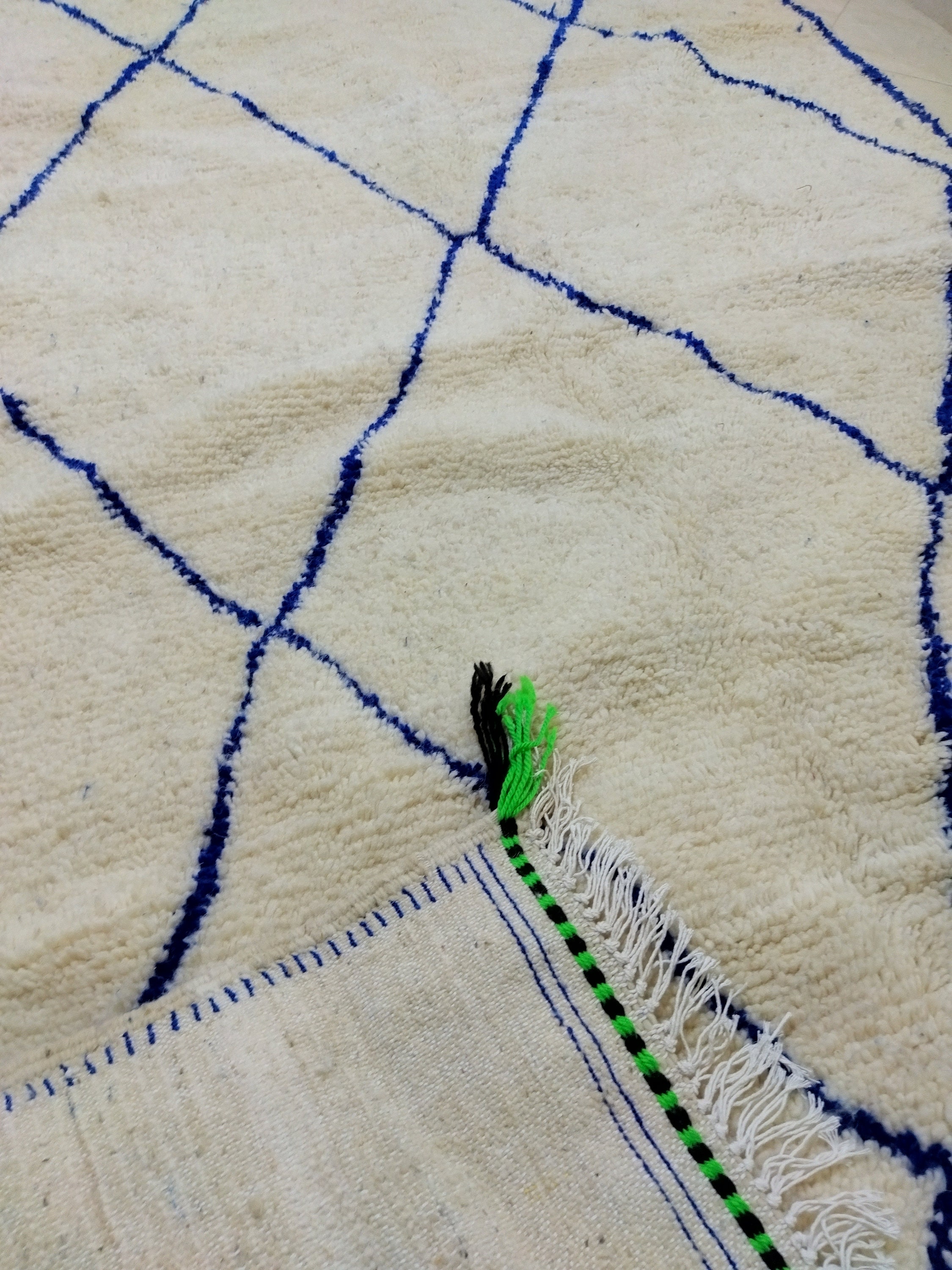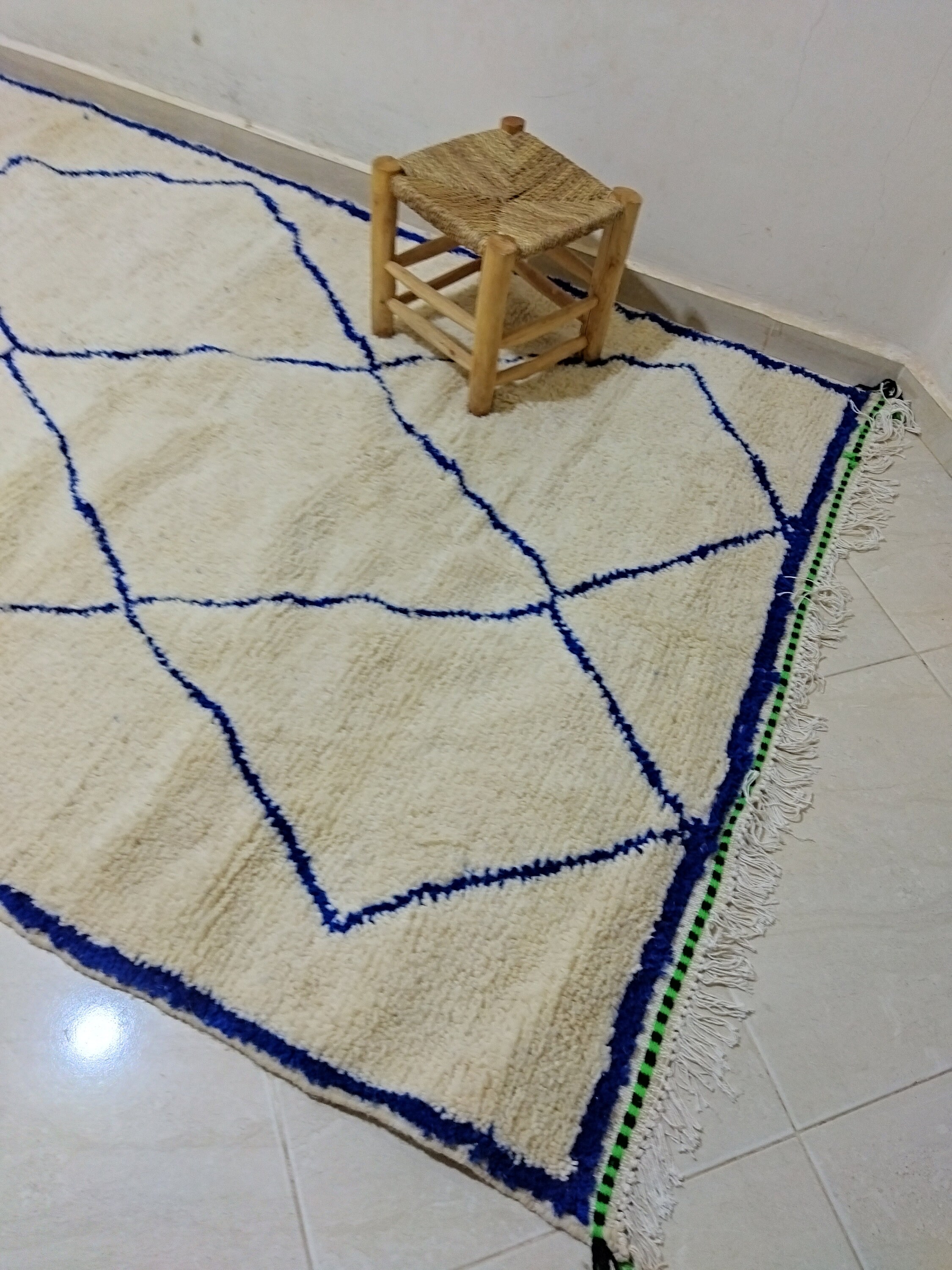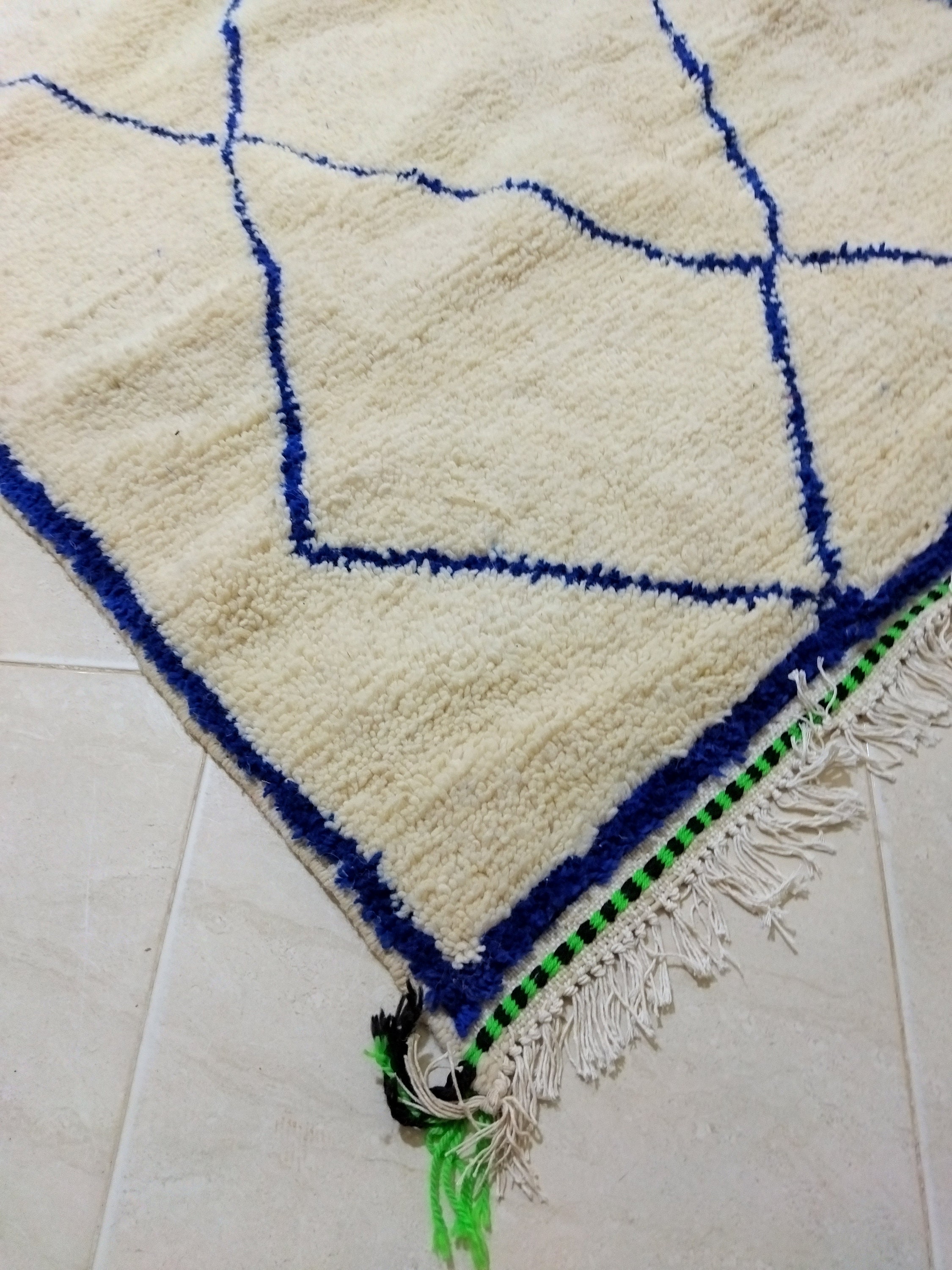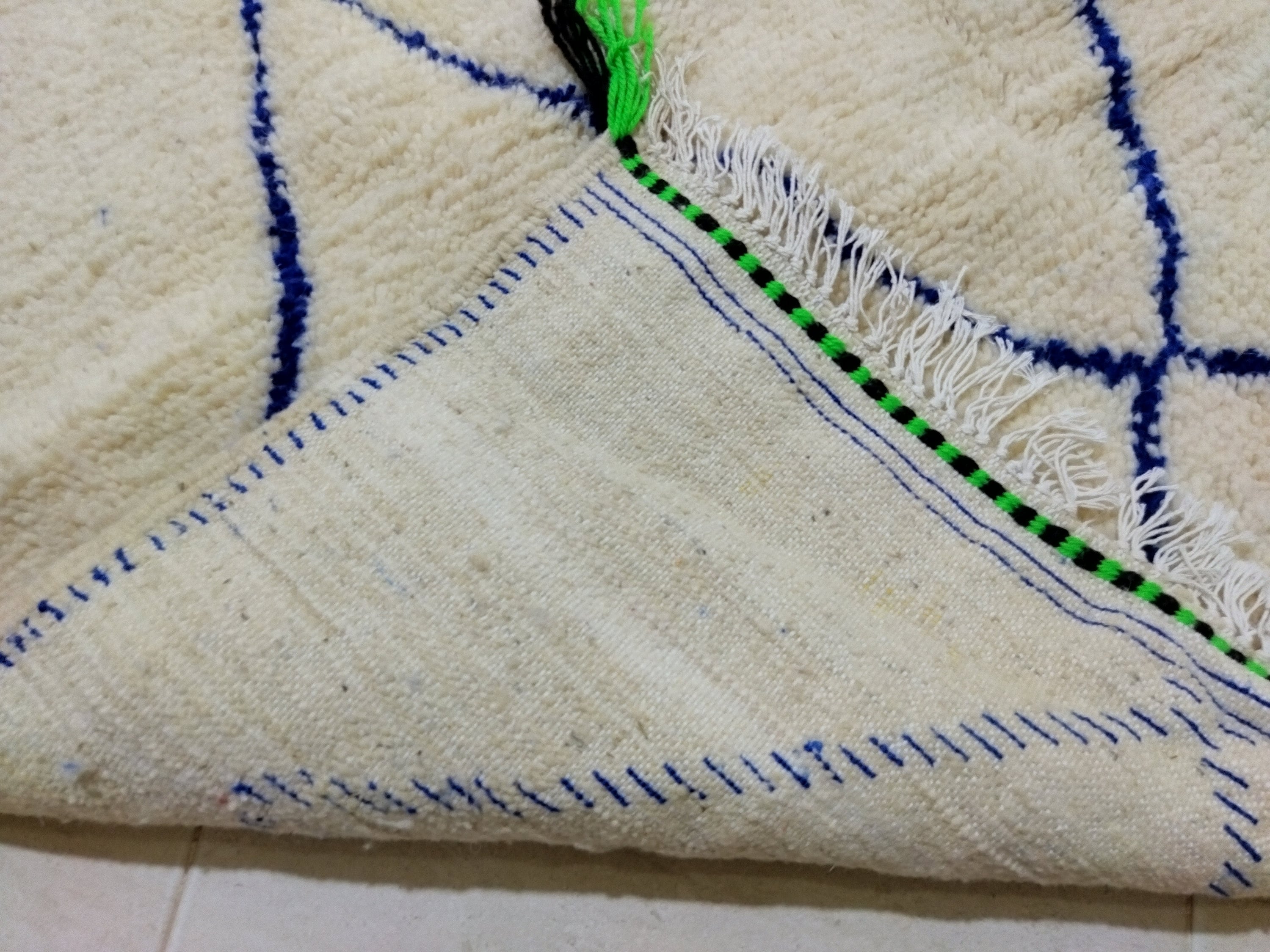 Moroccan traditional carpet, white carpet with blue stripes, handmade carpet made of natural wool.
Exquisite traditional rug woven by professional women weaving traditional rugs from the high Atlas Mountains in the Ait Bouli region, Azilal Province, Morocco.
Sizes
length : 265 ctm
width : 148 ctm
Colors
the White and the black and chartreuse.