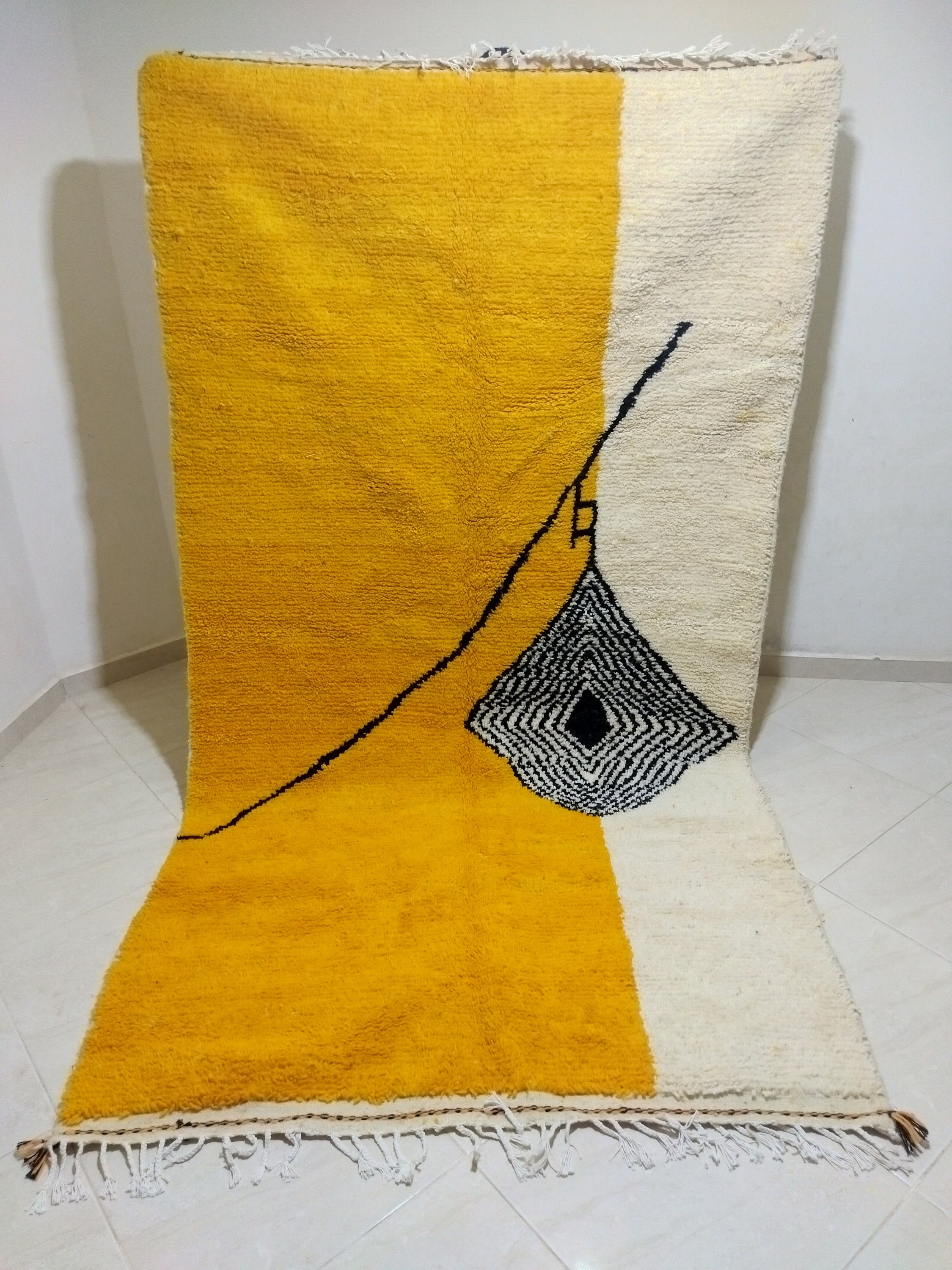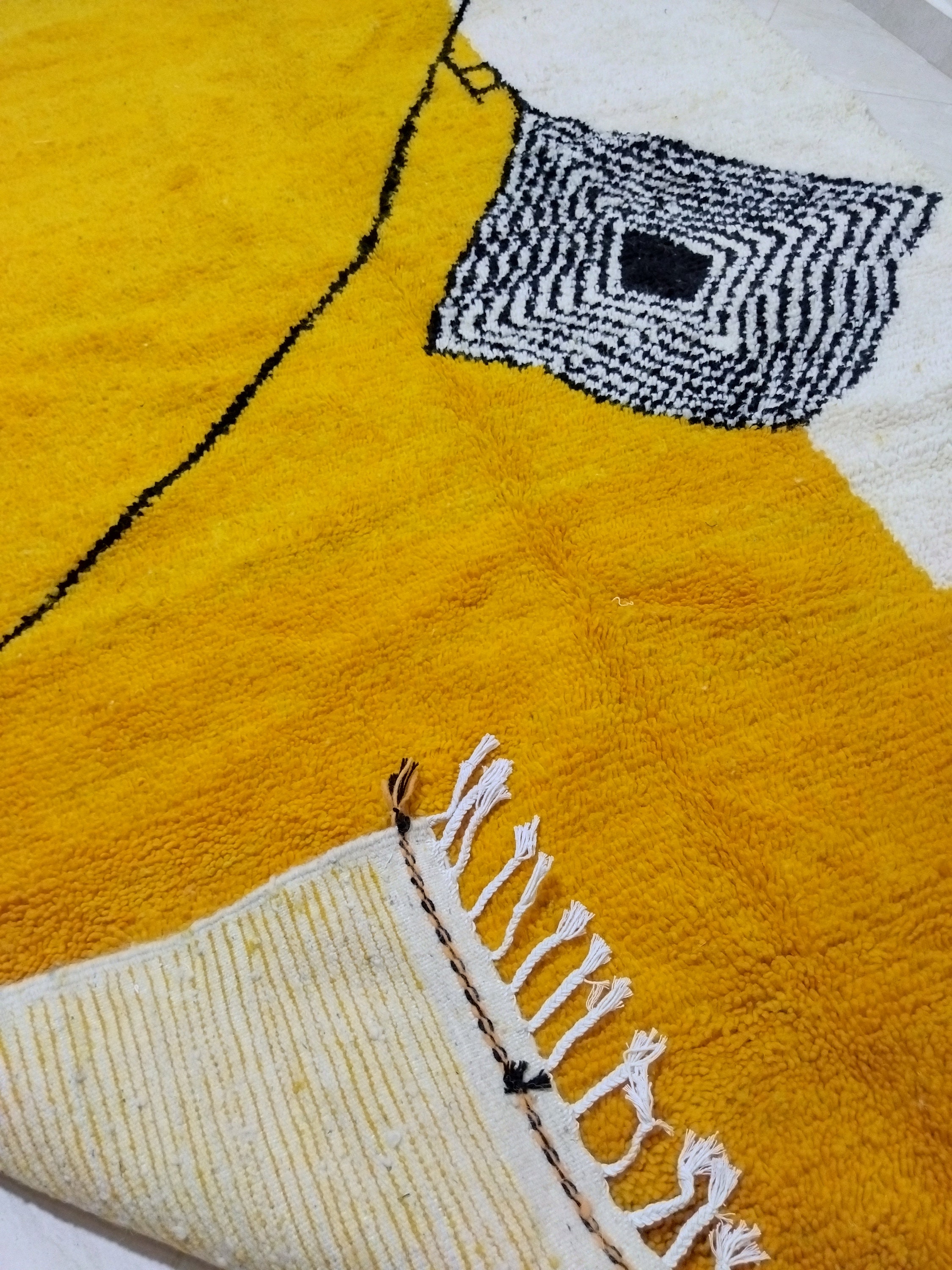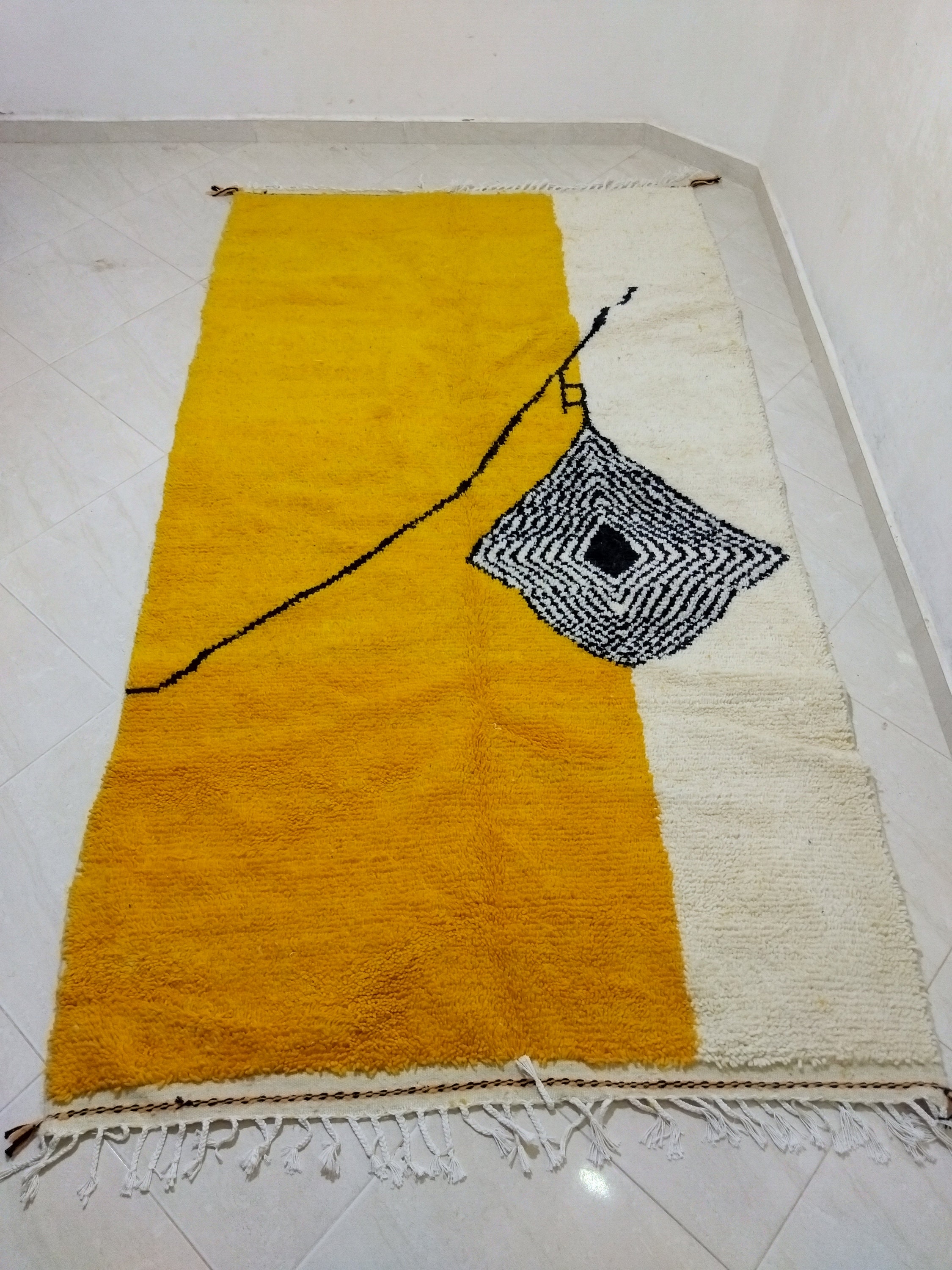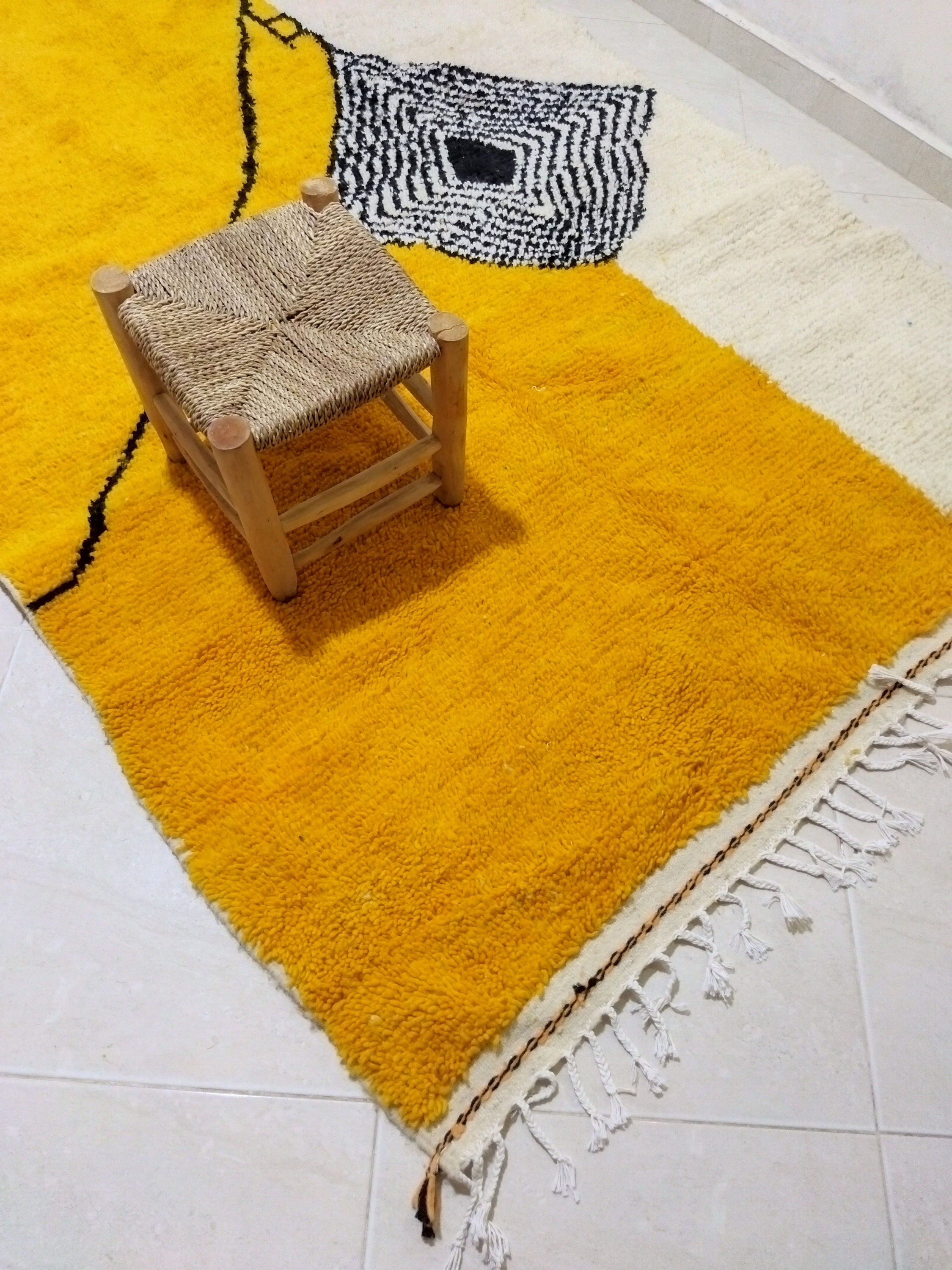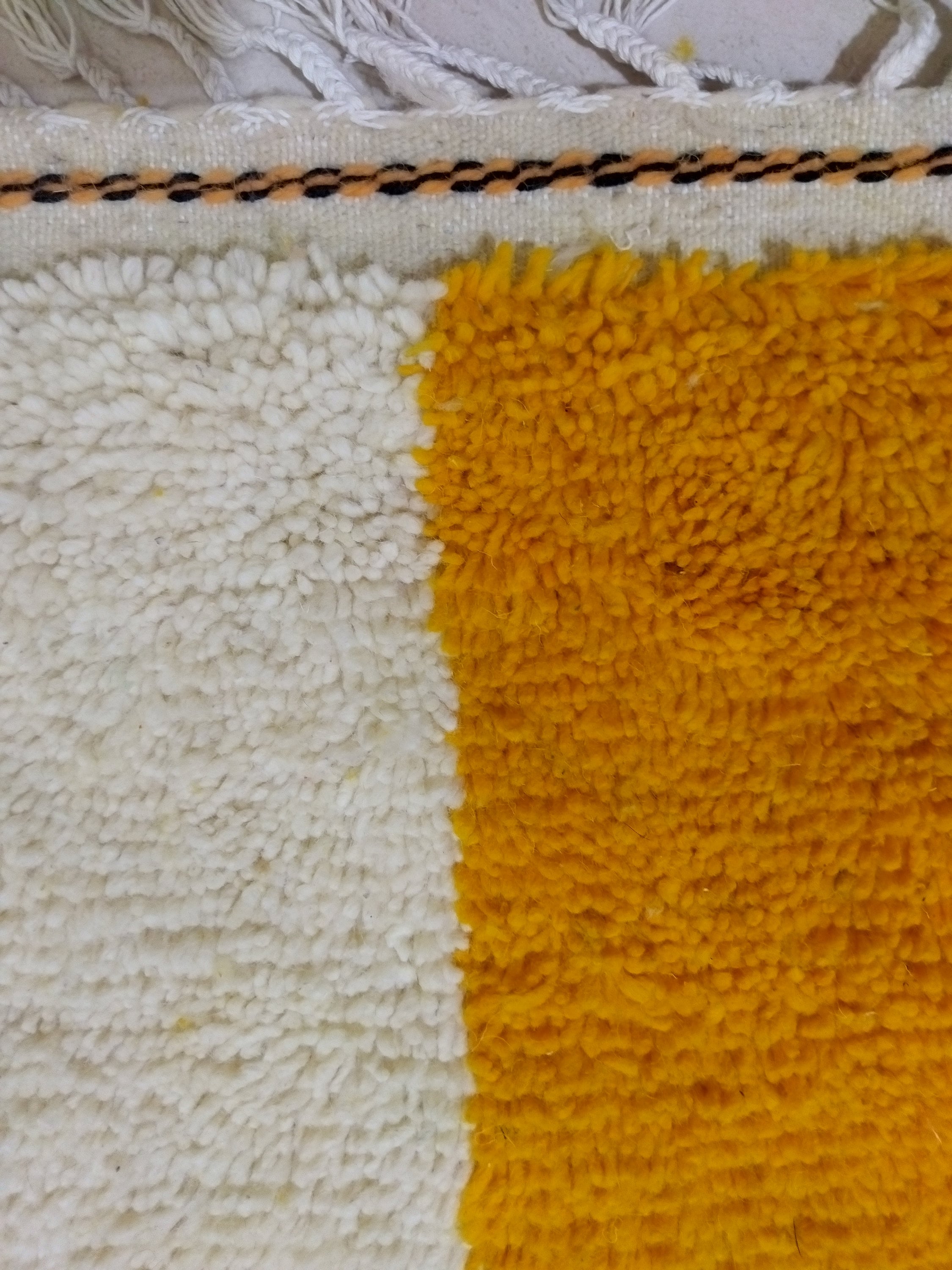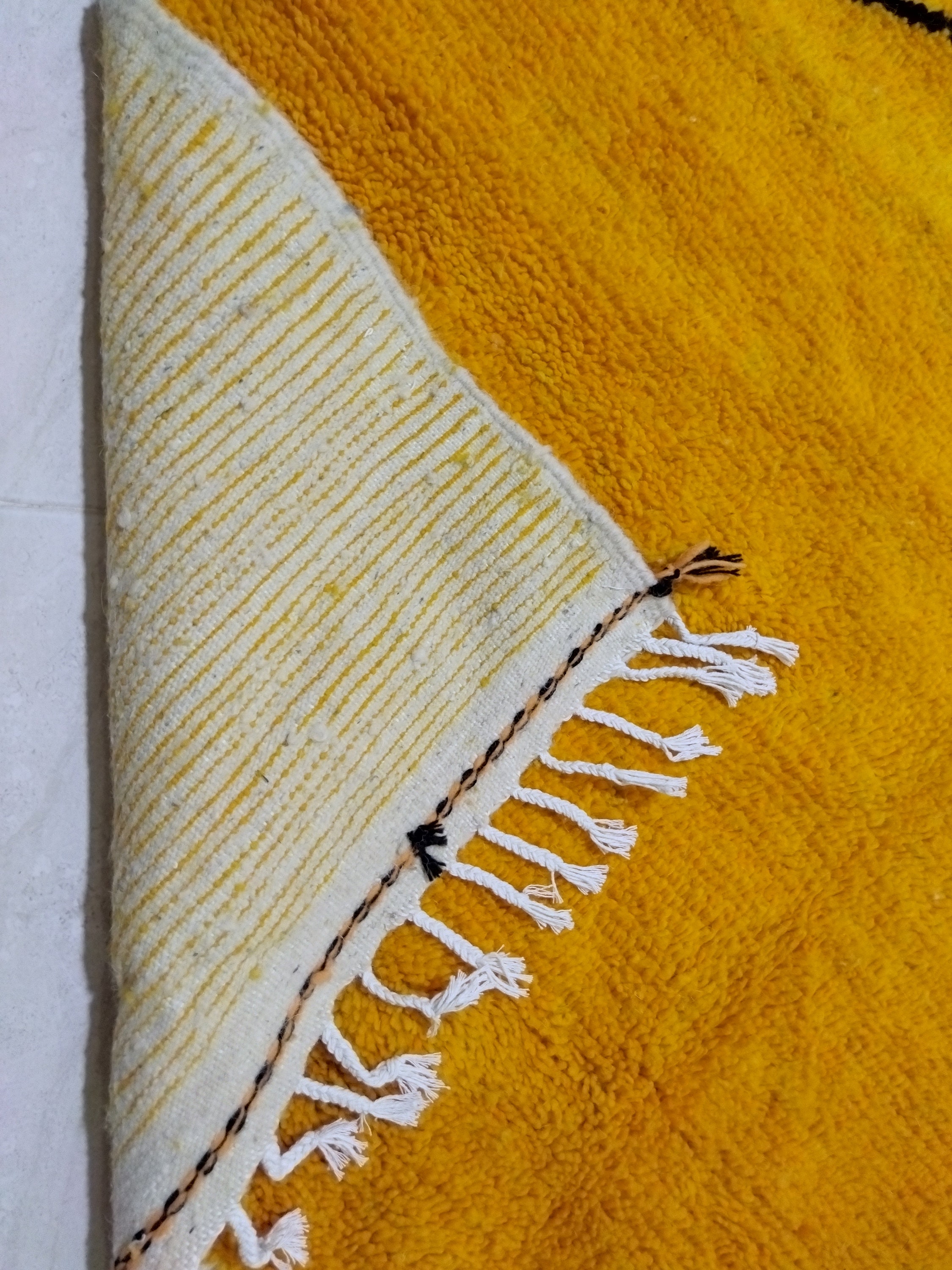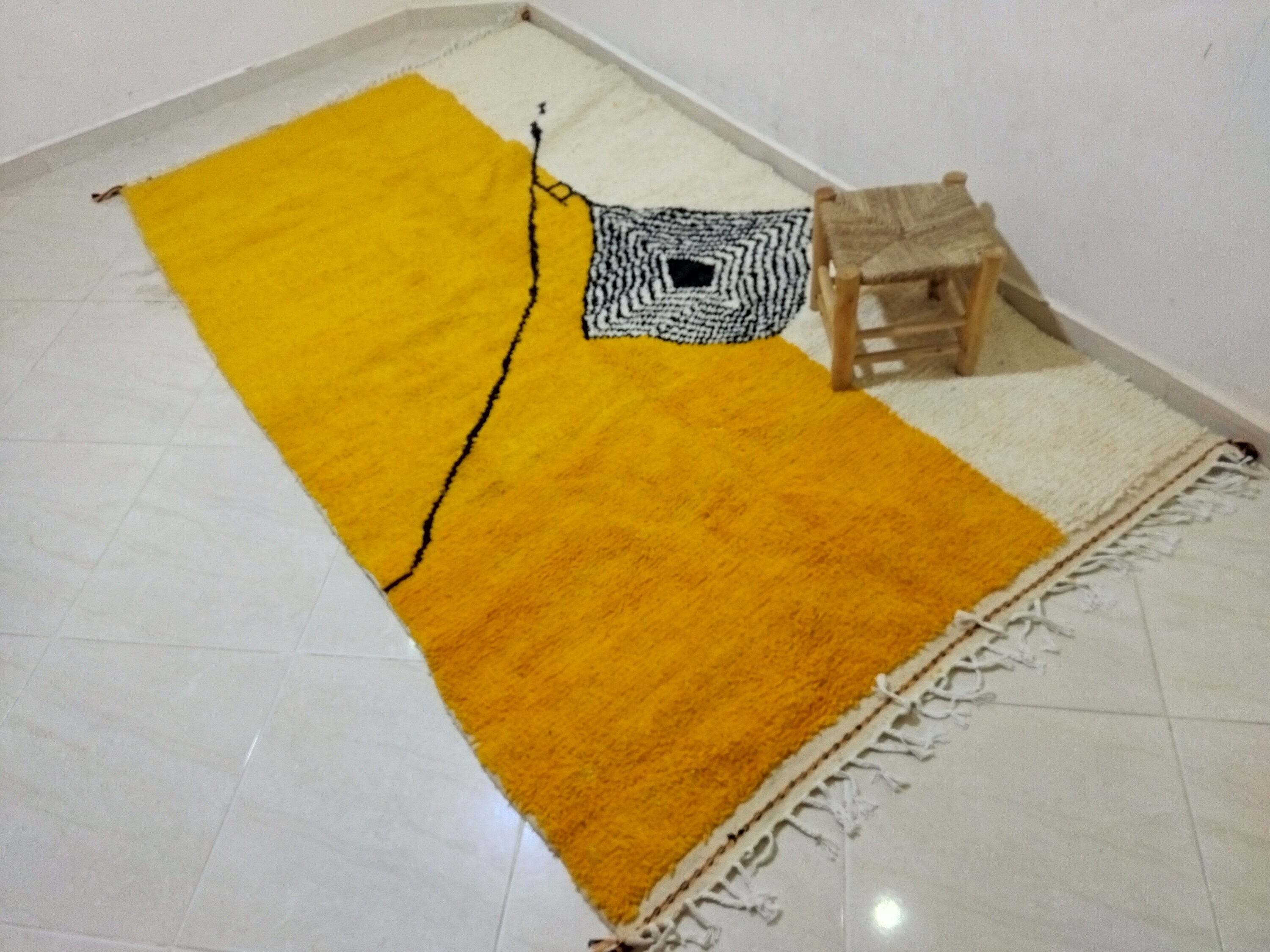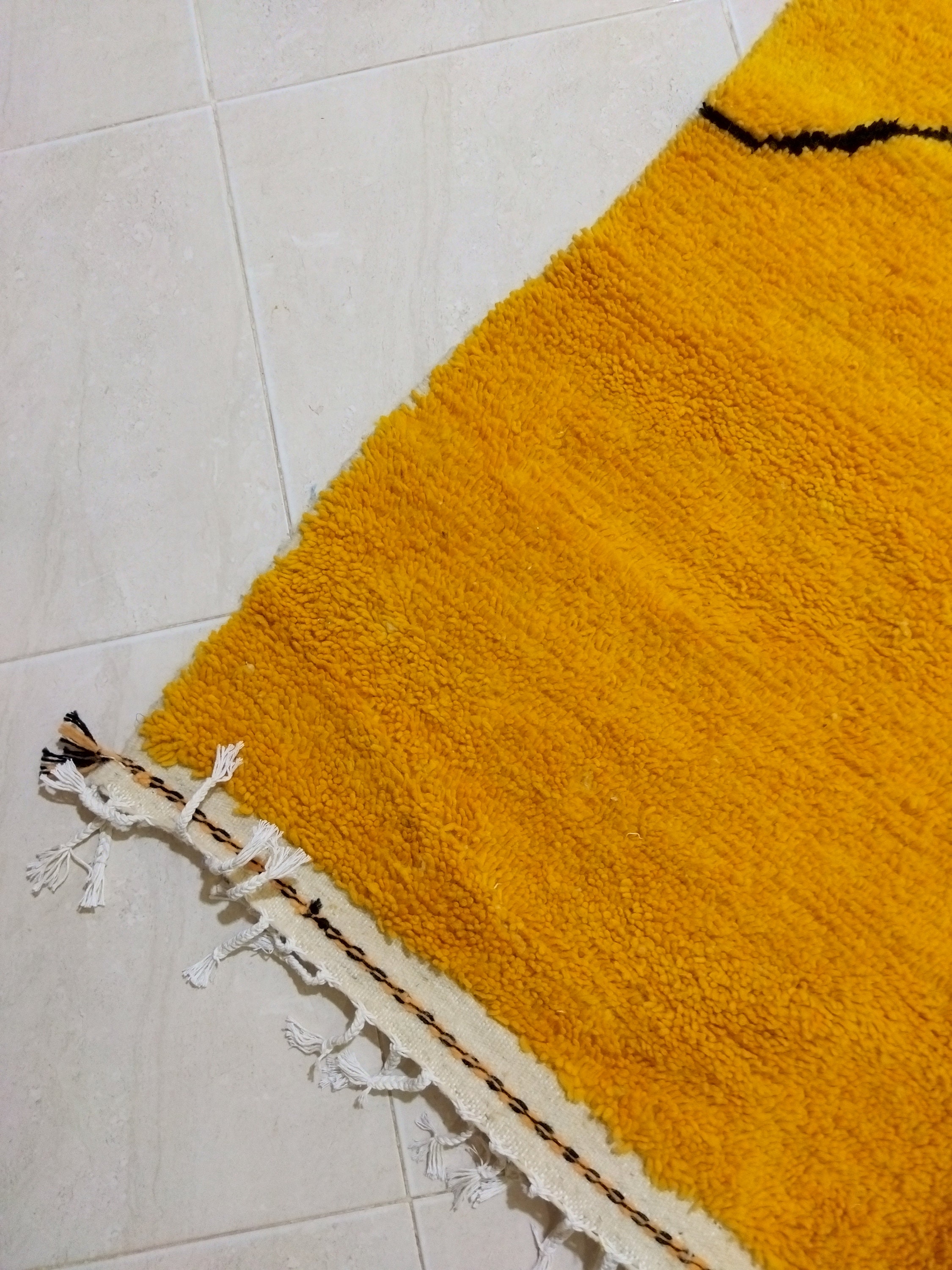 Traditional Moroccan carpet - authentic carpet - handmade carpet - Berber carpet of the high Atlas Mountains Berber carpet of the High Atlas Mountains.

Height: 170 centimeters
Width: 150 centimeters

Colors used:
Yellow٫ white٫ black.
Observation
We can create any shape or style you want and the sizes you need, all you have to do is contact us...